We know that we are not going to change the world on our own,
but we do what we can to
improve it. We are non-conformists by nature.
We believe that the only way to generate real positive impact around us is to do so naturally. That is why we have integrated our Positive Impact Plan as part of our business strategy. To do so, we focus on four pillars: origin, people, allies, and planet.
At Corporación Hijos de Rivera we are committed to the 2030 Agenda and have joined the United Nations Global Compact, the largest corporate sustainability initiative in the world. This means we work to create the world we believe in and want, aligning our operations with the ten principles of the United Nations Global Compact, as well as the Sustainable Development Goals (SDGs) approved by the UN in September 2015.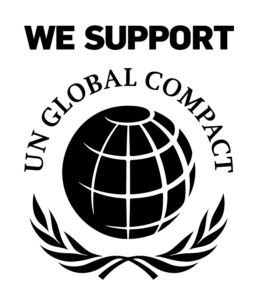 OUR COMMITMENT WITH SUSTAINABILITY


3
GOOD HEALTH AND
WELLNESS




6
CLEAN WATER
AND SANITATION
7
AFFORDABLE
AND CLEAN
ENERGY

8
DECENT WORK
AND ECONOMIC
GROWTH


9
INDUSTRY,
INNOVATION AND
INFRASTRUCTURE

10
REDUCED
OF
INEQUALITIES
11
SUSTAINABLE
CITIES AND COMMUNITIES

12
RESPONSIBLE
PRODUCTION AND
CONSUMPTION




16
PEACE, JUSTICE AND
STRONG
INSTITUTIONS


17
PARTNERSHIPS FOR
THE GOALS
GOALS