We work under the premise of minimizing negative environmental impacts and preventing pollution, promoting R + D + i that improves processes, seeking the correct training of our professionals and collaborators in environmental management, natural heritage and associated risks.
WE TAKE CARE OF THE NATURAL ENVIRONMENT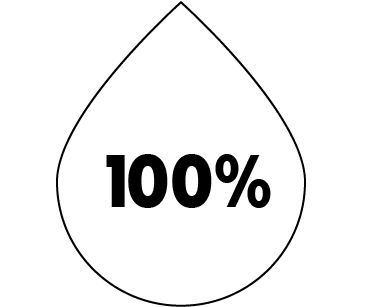 100% OF OUR RAW MATERIALS COME FROM AGRICULTURE AND THE NATURAL ENVIRONMENT. HOW CAN WE NOT BE COMMITTED TO ITS SUSTAINABILITY?
Our raw materials come from over 23,000 hectares of sustainable crops.
Our commitment to its sustainability, from water to land, is absolute.
We work very closely with the producers with whom we collaborate, through our company Cosecha de Galicia SLU, applying the latest technological advances and always respecting the environment.
AGAINST CLIMATE CHANGE
We are aware of our responsibility to the environment. Therefore, as part of our commitment to the environment, our business strategy includes the commitment to reducing the impact of our activity, implementing circular economy and energy efficiency policies that help mitigate climate change.
In the last 10 years we have managed to reduce the consumption ratio at the brewery of:
Empleamos un

100% de electricidad de origen renovable

at the brewery and springs.

We optimize the biogas

generated in the wastewater treatment plant of the brewery.

We reuse our organic by-products

: in the brewing process, bagasse and yeast are generated as by-products that are destined to feed livestock in local farms. During the making of cider, bagasse is produced that, in this case, is reused as fertilizer. This way, we prevent by-products becoming waste and encourage their use.

Our goal for 2021 is to reduce emissions:

30% In scope 1 and 2
10% in scope 3
SUSTAINABLE PACKAGING — REDUCING THE USE OF PLASTICS
Our products are

100% free of plastic rings

. Instead, we use 100% biodegradable cardboard.

All our PET bottles contain

between 25 and 50% recycled PET

. We have tested and applied 100% recycled PET in all the formats of Cuevas and Fontarel and in half of the formats of Cabreiroá.

We have

returnable formats

for beer, mineral water, and cider.

We distribute

reusable and recyclable glasses

at all our events. And we promote and raise awareness about responsible tourism and in all our festivals.

NO PACK: we do away with the packaging of our 6-packs of beer. We replace the cardboard with just a few dots of glue to join the cans together. This reduces our carbon footprint by 40%.
WE RECYCLE AND PROMOTE RECYCLING
We work to achieve the

"zero" waste goal

in our brewery and springs.

We prioritize the

prevention of waste generation

, seeking to reuse, recycle and recover it, and avoiding its elimination as far as possible.

The

glass and cardboard waste

generated in the facilities of the brewery

is used in the manufacture of new packaging materials

(bottles and packs).

In addition, we contribute to

raising awareness

of good recycling habits, including symbols on the labeling of our products (symbols cans and PET bottles).
WE PROMOTE
SUSTAINABLE DISTRIBUTION MODELS
The

Cerveza de Bodega model – beer

is transported by refrigerated truck, directly from our factory to the premises of our hospitality customers. This way, we place onto the market a significant amount of beer

without associated packaging residue

.

We have added

a

fleet of hybrid vehicles

vehicles for commercial activity and tanker trucks of Cerveza de Bodega fuelled by gas.
We publish the Hijos de Rivera S.A.U Environmental Report on our corporate website with all the information about our environmental management system and our environmental impact and commitment.
It is not about saving the natural environment, but about changing the way we relate to it.
WE 'The Sustainability Project' is a platform for the commitment to the environment, whose objective is to promote a culture of connection with the natural environment. WE focuses on stimulating social transformation by modifying behaviour, models and values that foster a culture of care/respect for the natural environment.
Project pillars
Social Awareness
Protecting the environment
Promoting sustainable initiatives