It's a fact. Pepe Solla (Casa Solla, Michelin Star) and Xoel López (one of the most representative artists on the Spanish music scene) make as great a great partnership as their music and tapas. This morning, the musician and the cook offered the press a little taste of the pairing that they will create on Tuesday night at the Playa Club de A Coruña. It's only a little taste, but enough to show the mutual understanding they have regarding both music and gastronomy. In Xoel's words, "1906 has created a two-headed monster" referring to how much he has enjoyed the challenge of collaborating in this project in which each of them learns the skills of the other and participates in the undertaking of them.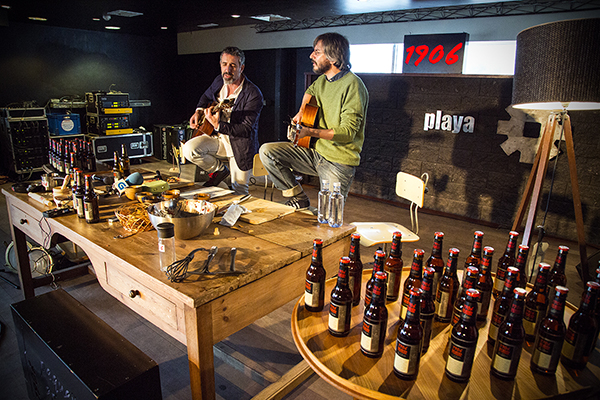 Both artists share the stage to prepare a gastro-musical menu which will transport those present to the past from the present via "good taste". A special evening during which the public, in addition to enjoying a very special concert, will be able to savour a cocktail dinner prepared live on the stage.
As Juan Paz, Brand Manager of 1906 Red Vintage Premium beer explains, the main purpose of this event is to "recuperate those things that shouldn't be missed". In order to do so, the brand has created this original music and gastronomy proposal within its "Pequeños Grandes Momentos 1906" ("1906 Small Great Moments").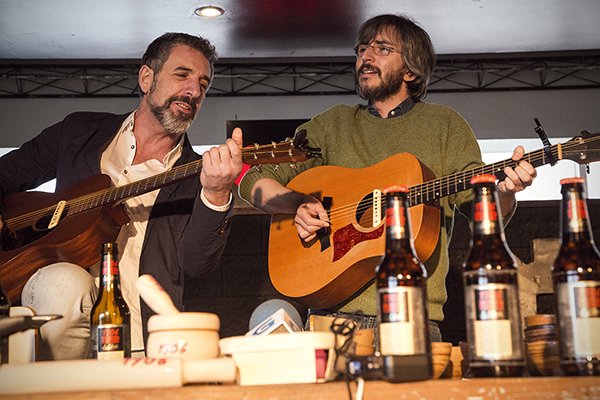 In addition, some of the ingredients of tomorrow's show have been revealed. On the musical side, Xoel López has said he will play emblematic songs of his such as Tierra (dedicated to the Coruña beach in front of which the event is to be held) along with classics by The Supremes, Simon & Garfunkel and Paco Ibáñez. In the case of Pepe Solla, he revealed that some of the gastronomic surprises that the audience will be able to try include Galician beef tartare or a squid baguette.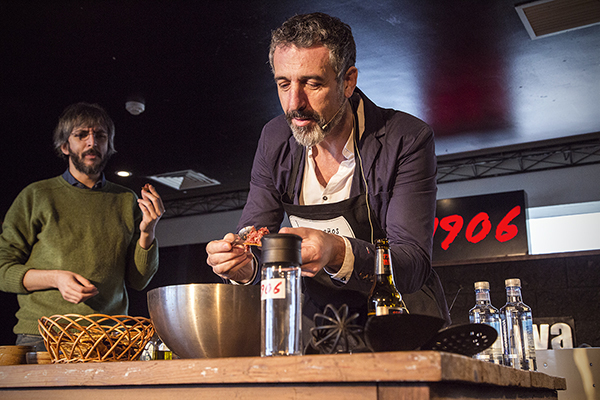 The most surprising aspect of this proposal is that Pepe Solla will also grab a guitar and that Xoel López will work at the hob, in a special symbiosis between them and their creations.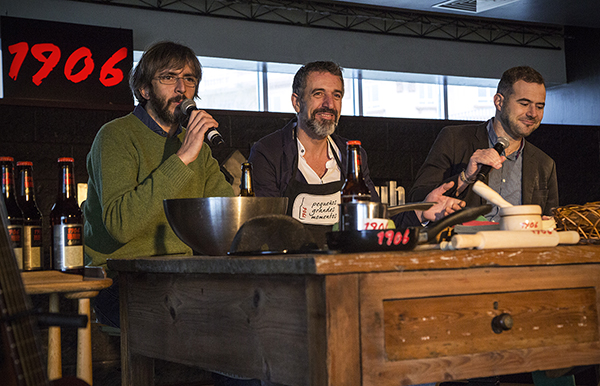 The tickets for "Pequeños Grandes Momentos 1906″ ("1906 Small Great Moments") will be on sale on Ticketea for all those who wish to enjoy the best music and gastronomy accompanied by a 1906 or a 1906 Red Vintage, which has recovered the original recipe of "La Colorada".
Event: Pequeños Grandes Momentos 1906 (with Xoel López and Pepe Solla)
Venue: Playa Club Coruña


Date: Tuesday 16 December 2014


Time: 9pm


Tickets: €18 on Ticketea (cocktail dinner + Red Vintage) Space is limited