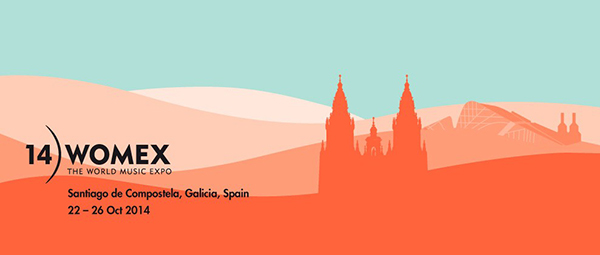 In Santiago today the twentieth edition of WOMEX, the most important professional world music fair according to UNESCO, kicks off and includes root, folk, ethnic, traditional and alternative music. The event will fill the Ciudad de la Cultura, as well as a number of venues in the old town of the Galician capital, until Sunday.
Over 300 musicians from around the world will participate in this unprecedented event, which has the backing of our Maeloc and Estrella Galicia brands. All in all, there will be 2,600 participants from over 100 countries and with 60 concerts on the programme.
After 19 editions in cities such as Berlin, Brussels, Stockholm, Rotterdam and Copenhagen, WOMEX 2014 will hold its twentieth edition in Santiago, in two architecturally and culturally unique locations: Compostela's old town and the Ciudad de Cultura, where the activities within Womex Day and Womex Night will be held.
Our brand Maeloc will be present as a main sponsor of the event at both events and Estrella Galicia will sponsor the live concerts that will take place in the old town in Santiago.