We present a seasonal line of beers, which will progressively launch a  range of beers with natural 100% Galician ingredients as a common denominator. With this new launch we express, once again, our own personality as a beer family since 1906.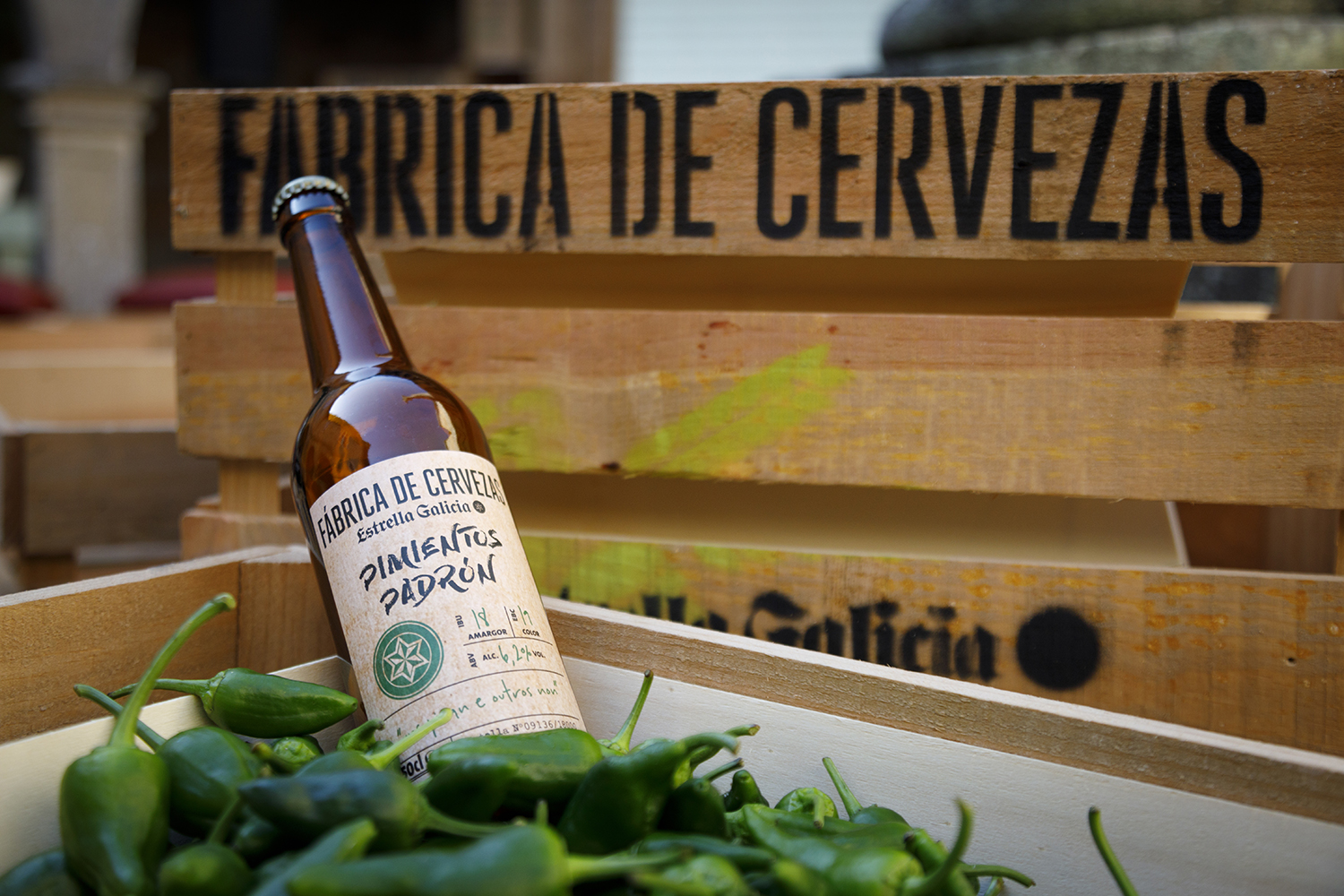 This morning we launched a new line of seasonal beers 'Fabrica de Cervezas Estrella Galicia' (Estrella Galicia Beer Factory) which will launch different limited editions throughout the year, with natural 100% Galician products as common denominator, both from land and sea.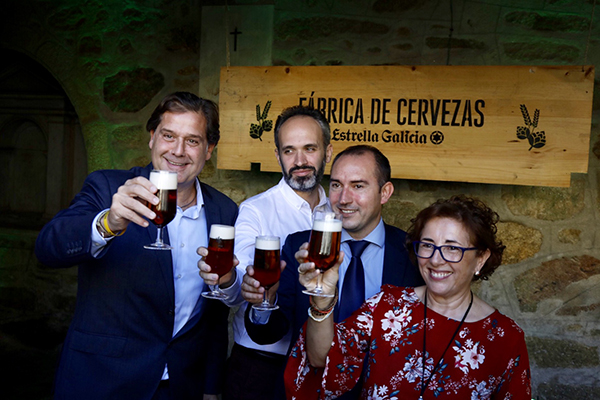 With this new series of craft beers, which will offer a great range of artisan beers, we once again emphasise our personality as a beer family since 1906 and our unique way of doing things.
The first launch is a seasonal beer designed and made in Galicia with one of the most characteristic products of this land: Padrón peppers.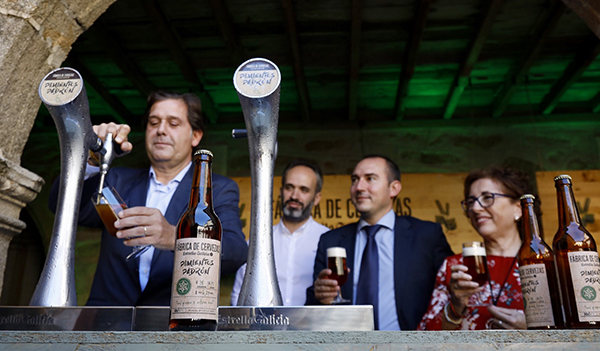 This innovative beer was presented this morning by the CEO of Hijos de Rivera, Ignacio Rivera, at an act that took place at the Convento Franciscano in Herbón, home of this differentiating ingredient, with the presence of mayor of Padrón, Antonio Fernández, and the president of the A Pementeira, Milagros González.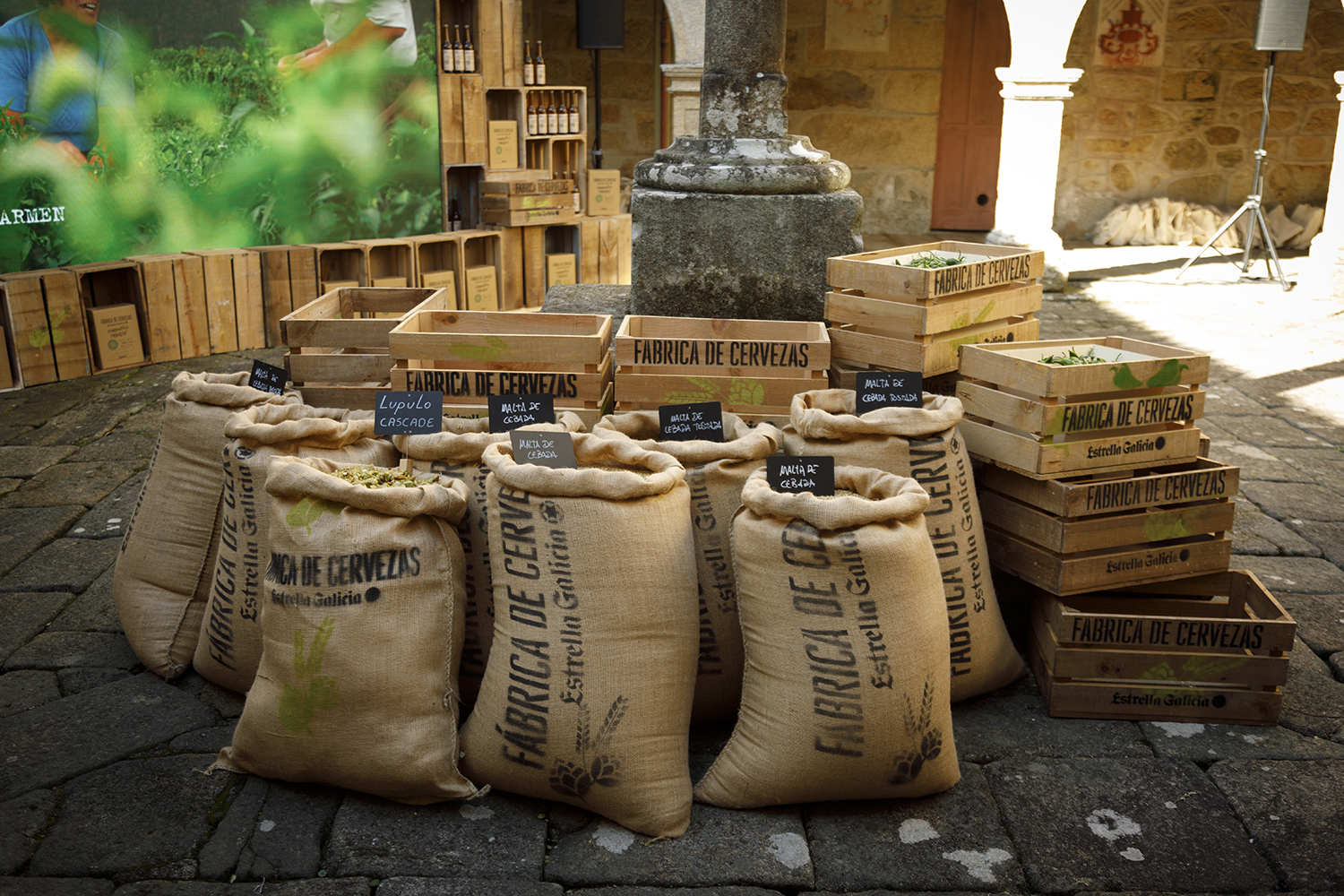 The Franciscan monks Herbón are responsible for the introduction of the Padrón peppers to Spain, after bringing the seeds from the border between the USA and Mexico. So, although nowadays the Padrón pepper is a typical ingredient in our gastronomy, it is originally a variety from Latin America that, once it had arrived in Galicia, adapted to the climate of the area and acquired its characteristic flavour and aspect.
To make this first seasonal beer, our master brewers have introduced whole Padrón peppers during the rest period, achieving the aromas and flavours that make a unique beer that has pepper and a spicy flavour as a unique characteristic.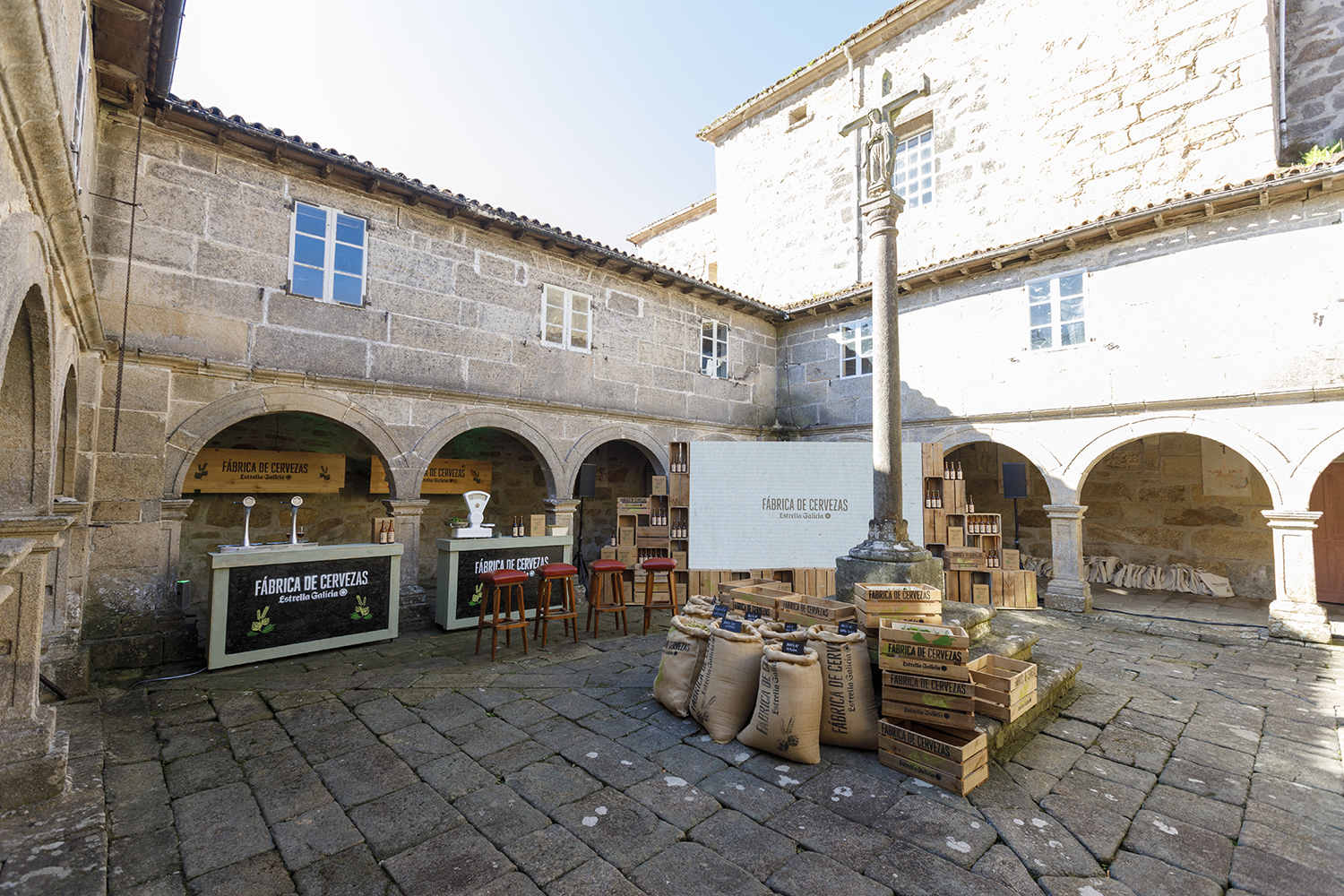 The new Estrella Galicia Fábrica de Cervezas Pimientos Padrón can be found both in draught and 50cl bottle, perfect for sharing. It can be found in selected bodega bars and in supermarkets in Spain. It is a limited and exclusive edition, of only 16,000 bottles.
To quote Ignacio Rivera, CEO of Hijos de Rivera, "innovation is a key objective for Corporación Hijos de Rivera and the creation of this new line of seasonal beers is a qualitative leap, that strengthens our vocation as a family business sticking to a tradition of over 100 years of unique recipes.