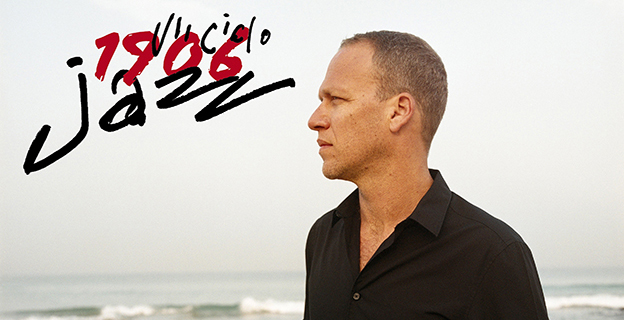 A multi-talented artist, this Israeli bassist, composer, singer and arranger is one of the most acclaimed artists in the world of jazz in recent times.  On Sunday 6 April he will be at the Teatro Principal in Santiago de Compostela.
Avishai Cohen
Now that the activity of street musicians is questioned and restricted, it is comforting to know that a bassist and composer of the stature of Avishai Cohen has played his instrument on the streets and subway of New York.  His musical career is a real example of faith in oneself and perseverance as, despite having had training and a certain level of stability in Israel, he decided to move to the States, where he was completely unknown and had to combine further musical education and a number of jobs in the construction sector.
His great talent deserved a reward and his chance would arrive with Danilo Pérez and later with Chick Corea, who couldn't have chosen a more amazing bassist to complete his ensemble Origin. 2013 saw the release of Cohen's fourteenth album as leader, but also the debut of his spectacular trio.  Together they have overcome the goals he had set himself. Few pianists swing with such elegance, precision, taste and innovation as Nitai Hershkovits.  And, how to describe the young wonder called Ofri Nehemya? any of his solos, his impressive autonomy and his astonishing capacity to generate polyrhythms will leave you speechless.
 Avishai Cohen: Bass and voice
Nitai Hershkovits: Piano
Ofri Nehemya: Drums
 1906 Jazz Season.
1906  hosts three very intense months with a total of 50 concerts of the best jazz in some of the best jazz clubs in Spain.  The 1906 Jazz Season will reach 12 cities and 16 venues with such quality artists as Brad Melhdau, Kenny Garrett, Avishai Cohen and Atomic, along with many others.
The 1906 Jazz Season has always been characterised for setting jazz in its natural environment, jazz clubs, where the small great moments that the brand boasts can be fully enjoyed.  In this sense, in Galicia we will be able to enjoy concerts from this Season in A Coruña (Jazz Filloa), Santiago (Dado Dada), Vigo (Xancarajazz), Lugo (Clavicémbalo), Ourense (Café Latino) and Ferrol (Bla Bla Café).
 The music programme will also reach Madrid, Barcelona, Valencia, Bilbao and Murcia, in addition to Oviedo which is a new addition to the Season. Also, the concerts will include venues like the Teatro Principal (Santiago de Compostela) and Teatro Lara (Madrid).