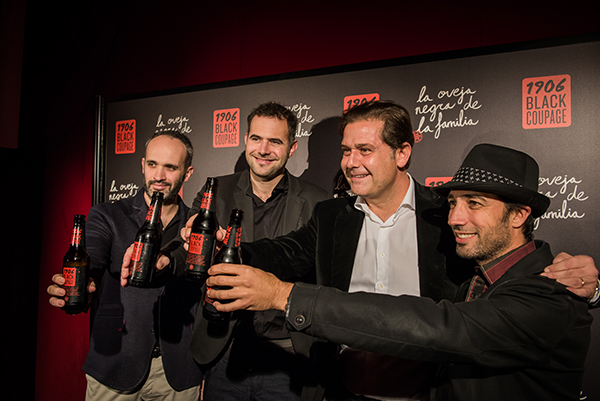 Last night we presented 1906 Black Coupage, the first dark beer in our permanent portfolio. 1906 Black Coupage is a different beer, Lager, dark and with an intense flavour. At its presentation, Ignacio Rivera, Hijos de Rivera CEO, highlighted the unconformist and rebellious character of this beer, and it's this individuality within the range of beers offered by the company that has earned it the title of "the black sheep of the family".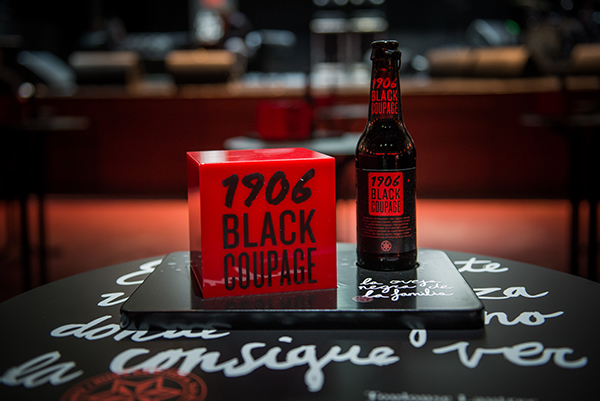 A beer with its own personality
The launch of our first dark beer was tested via the Estrella Galicia Selection 2013, a limited edition to which consumers responded very favourably. Since then, our Master Brewers have developed, improved and refined the product to reflect the tradition and beer culture of the company until they obtained the desired beer, 1906 Black Coupage.
Subtle hints of chocolate, coffee, liquorice, subtly bitter, generous head, and intense on the tongue. That is 1906 Black Coupage, a balanced fusion of contrasts, derived from the coupage of a careful selection of 4 different toasted malts and 2 noble hops: Nugget and the aromatic variety Sladek. Its subtle bitterness on the tongue balances out its alcohol content (7.2% vol.) and makes it pleasant and appropriate to drink at any time.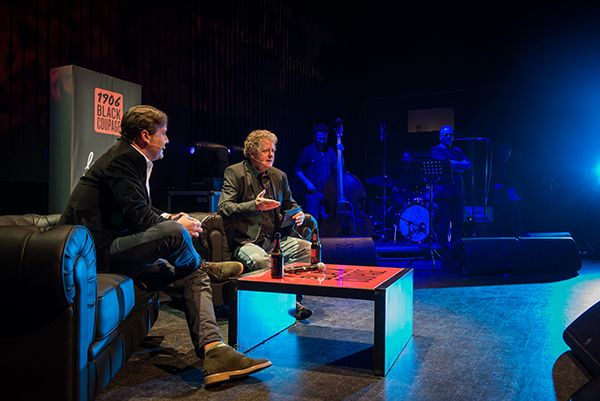 1906 Black Coupage is available in 33cl non-returnable easy-open bottles in an open four bottle carry pack and will be available on-trade as well as off-trade throughout Spain from next week.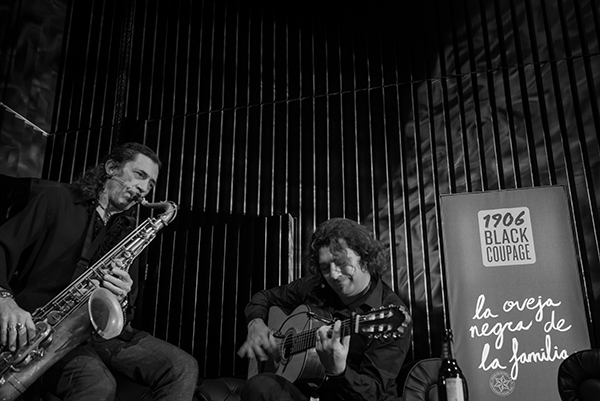 Black Coupage Night Show
The official presentation of 1906 Black Coupage took place on Wednesday 19 November at the Sala Capitol in Santiago de Compostela. José Luis Cano was the Master of Ceremonies of a party at which black was the protagonist, from the guest dress code to the music played, the humour and the culinary proposals.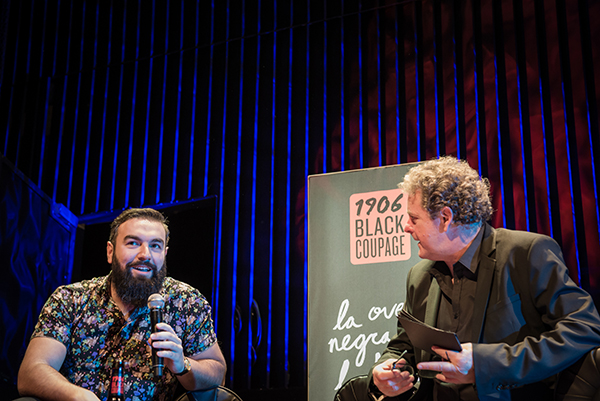 Over 200 guests enjoyed classic tunes such as "Lágrimas negras" played by Josemi Carmona and Jorge Pardo, they laughed with the darkest humour of Rober Bodegas and they tasted the dishes specially designed for the occasion by Pepe Solla, of course, also in black.