On Saturday 11 and Sunday 12 August, from midday to 8pm, the Mercado de la Cosecha bids farewell to the Noroeste Estrella Galicia Festival with an outdoor party in the Paseo de los Puentes Park, with the best free live indie performances and activities to enjoy as a family, such as tastings, games, and many other surprises. As a novelty, on Saturday 11 August, there will be three exceptional music performances from 4.30pm to 7.30pm with Vega, Budiño & Luiz Caracol and MäBU.
The Mercado de la Cosecha is a social commitment initiative, backed by our company, to boost the socioeconomic development of Galicia and sustainability in rural areas, and at the Noroeste Estrella Galicia it will have the presence of Maeloc, Daveiga, Bico de Xeado, Fogar do Santigo, Kalekoi, Calabizo, Galo Celta and Milhulloa, among many others.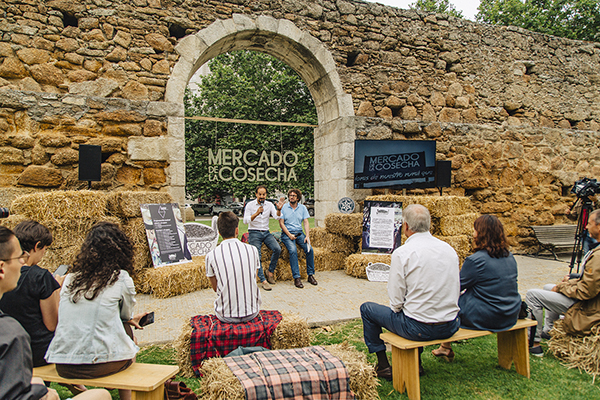 An open air party for all will bring the 32nd Festival Noroeste Estrella Galiciato close on Saturday 11 and Sunday 12, at the Paseo de los PuentesPark, with a non-stop, free music programme with the best indie sounds in Spain, and with a variety of activities to be enjoyed by the whole family and discover the value that our SCR project, Mercado de la Cosecha, has to offer.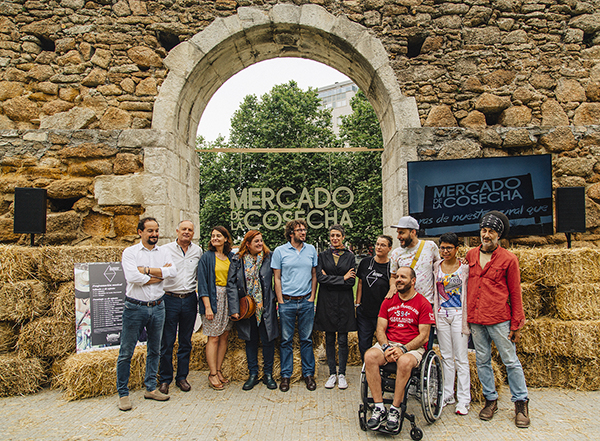 The Mercado de la Cosechatherefore is growing within the frame of the Noroeste Estrella Galicia Festival, offering a two-day programme, more music, and new producers and activities from midday to 10pm. As a novelty, on Saturday 11 August, there will be three exceptional live performances in the afternoon, from 4.30pm to 7.30pm, by Vega, Budiño& Luiz Caracol and MäBU.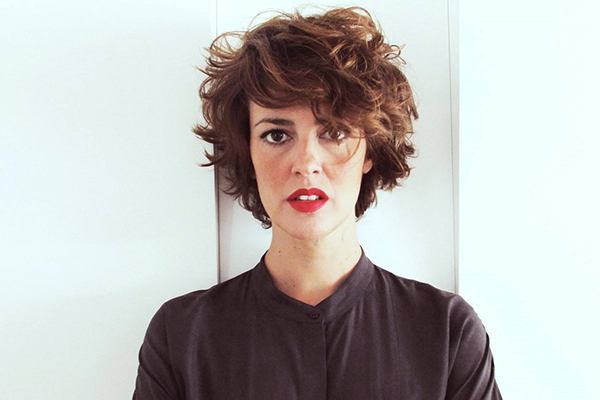 On Sunday, there will be performances by Morgan, Ángel Stanich, La Plata, Los Estanques, Aldaolado and Birds & Cables, while at the decks we will have DJ Inclusivo, a project of the Asociación Cultural Negus, which is organized within the frame of the programme Cultura Accesible e Inclusiva (Accessible and Inclusive Culture) backed by the Council of A Coruña via the Fundación Emalcsa, whose aim is to promote and facilitate the participation of people with functional diversity in the world of culture, as well as favouring the development of a personal artistic experience in equal terms, eliminating any barrier or impediment that gives rise to discrimination.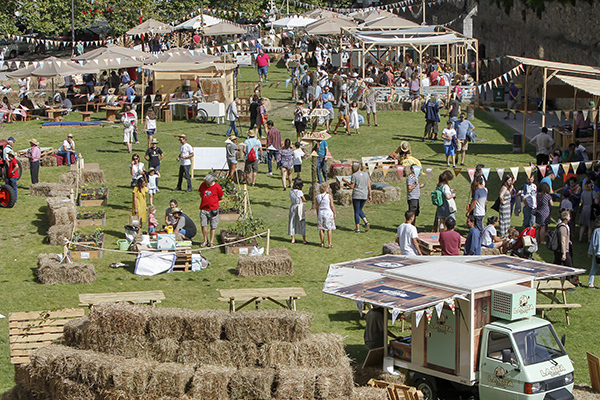 Our Mercado de la Cosecha project will bring a full programme to the centre of the city for the whole family to enjoy, allowing everyone to discover Galician rural initiatives, as well as participate in a wide range of activities that include workshops, gymkhanas, games and tastings. An enjoyable awareness-raising proposal that will add value to the initiatives that are being carried out in the Galician countryside and the quality of the proximity products with guarantee of origin.
Maeloc, Ecocelta, Daveiga, Arqueixal, Cortes de Muar, Horta de Teodoro, Bico de Xeado, Casa Grande de Xanceda, Orballo, Ponte da Boga, Muulhoa, Naturavia, Amorodo, Naiciña, Pazo de Vilane, Abella Lupa e Ibérica de Esponjas, Fogar do Santigo, Kalekoi, Calabizo, Galo Celta y Milhulloa, among many more, will be among the producers present. Gadisy Rwill also participate in the event.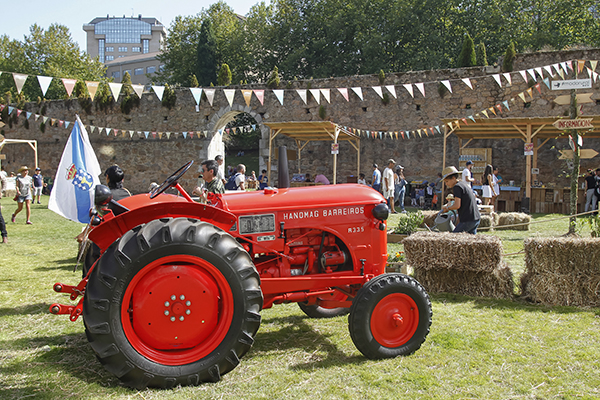 The Mercado de la Cosecha will therefore bring the Festival Noroeste Estrella Galicia to a close for the third consecutive year, after the success of the last edition, where over 6,000 people discovered and enjoyed around 20 initiatives from the Galician countryside,which offered all types of activities throughout the day. The organisers invite everyone to take part in these last two days of the Noroeste Estrella Galicia, bring their picnic blankets and food, and turn the Paseo de los Puentes Park into a real pop-rock, urban, festive party.
THREE NEW BANDS AND ARTISTS CONFIRMED FOR THE NOROESTE ESTRELLA GALICIA 2018
Vega
This summer, Vega will be visiting the 32nd Noroeste Estrella Galicia in A Coruña to present her new album, La reina pez. The album, whose strength once again lies in the artist's compositions and voice, was released in April. La reina pezcontains 12 tracks the reflect Vega's different registers, each one launching an essential and important message with fresh melodies. All from an album in which we can find plenty of melodic strength, ballads with a touch of nostalgia, and up-tempo rock tracks where electric guitars and drums play an important role. Tracks in which Vega's voice adapts in order to offer all the nuances that composition needs. The album, which Vega was promoting in the US in March, contains tracks like Sally,Hanekeand Después de ti.
Vega was born in Córdoba in 1979. She recorded her first album in 2003, and since then it has been her work as composer that has defined her as an artist. Her personality and quality when it comes to composing have made her a reference artist on the Spanish pop-rock scene. In addition to the songs from her six published albums, Vega also writes for other artists and bands.
She has been nominated twice for the Latin Grammys for best pop-rock album for La cuenta atrás andWolverines, with which she reached second place in the list of best sellers. In 2013 she created her own independent label, La Madriguera Records. In 2017, La Madriguera Records and Subterfuge Records join forces to publish Non ho l'età, which got onto the official sales lists in Spain in March 2017 where it remained for months, and that brings together all her favourite Italian songs from the 50s and 60s.
Her long-awaited seventh album, La reina pez, was published in spring this year.
Budiño & Luiz Caracol
Budiño and the Portuguese singer, Luiz Carocol, bring their voice and music together for this unique concert that will take place on Saturday 11 August at the 32ndNoroeste Estrella Galicia Festival. Accompanied by Fran Sanz on bass, and Tony Risco on drums and percussion, they make up a very special music quartet, with the voice and guitars of both artists, without forgetting Budiño's flute and Galician bagpipes. The concert will be alternating performances of their own songs that come together to offer a show that is fruit of their friendship and work in recent years.
Budiño, musician, producer, and composer of contemporary root music, has two decades of career to his name, during which he has released six albums: Paralaia, Arredor, Zume de terra, Home, Volta and Sotaque. His creations and live shows have been praised throughout the world by specialised critics, and have received prestigious awards from within the profession. Budiño has taken his music to the five continents, to countries like Syria, China, Morocco, Norway, Colombia, the USA, and Canada. Luiz Caracol is a Portuguese musician, singer, and writer. Son of different cultures, in his homeland he grew up surrounded by influences from Africa and Brazil. His music is fruit of a multicultural mix of sounds, tongues and voices. After a long career, he published his album, Devagar, in 2013. It became the best selling and most listened to album of the year on Spotify in Portugal that year. Since then, he has performed on different stages in Europe, Africa and Brazil. His second album,Metade e Meia, was published in 2017.
MäBU
With over 200 concerts all over Spain and five albums to their name, MäBU has become an essential band on the independent music scene in Spain. Born in Madrid at the start of 2008 thanks to the composer María Blanco (voice and guitar) and the musician and producer Txarlie Solano, this pop band is influenced by both the classical and singer-songwriter genres, mainly British, leaving behind well-known formulas and stereotypes, and bringing together independent rock, pop and soundtrack influences. The band has created an unmistakable personal style, which has been praised by specialised media as "pure magic for the senses, that also has an incredibly attractive experimental vibe that immediately seduces" (El Heraldo). MäBU has taken part in festivals and circuits like the Música Grande Festival in Santander, the Festival de la Luz, Sansan Festival in Benicàssim, the Circuito Son Estrella Galicia, the Casa Corona and Leturalma. Albums include Hallo (2008),Buenos días (2011), Detrás de las luces (2013), Buenaventura (2016)andDÉCIMO – Directo en Estudio Uno (2018), the latest album that celebrates a ten-year career, and that includes collaborations from well-established artists from the Spanish scene such as Mikel Erentxun, Marlango, Rayden, María Rozalén and Izal.
MUSIC PROGRAMME
Saturday 11 August
4.30pm. MäBU
5.30pm. Budiño & Luiz Caracol
6.30pm. Vega
Sunday 12 August
1 -1.30pm Yamile Dj / Artefíos*
1.30 – 2.30pm. Birds & Cables
2.30 – 3pm. Mariana Dj / Down Coruña*
3 – 4pm. Aldaolado
4 – 4.15pm. Charo Dj / COGAMI*
4.15 – 5.15pm. Los Estanques
5.15 – 5.30pm. Charo Dj / COGAMI*
5.30 – 6.15pm. La Plata
6.15 – 6.45pm. Charo Dj / COGAMI*
6.45 – 8.00pm. Ángel Stanich
8.00 – 8.15pm. Fran Dj / COGAMI *
8.15 – 9.30pm. Morgan
9.30pm – 10pm. Fran Dj / COGAMI*
* The DJ Sessions are by DJ Inclusivo, a project by Asociación Cultural Negus within the Cultura Accesible e Inclusiva (Acessible and Inclusive Culture) of Fundación Emalcsa.
NOROESTE ESTRELLA GALICIA, A UNIQUE EVENT WHICH CELEBRATES ITS 32NDEDITION IN 2018.
Just as it does every year, A Coruña transforms to welcome the new edition of the Noroeste Estrella Galicia Festival. This year, the festival will be held from 7 -12 August and will offer over 80 bands and artists that will fill all the urban areas of the city with the most eclectic sounds: pop, rock, indie, heavy, avant-garde, fado, hip hop, fusion, punk, noise, singer-songwriters etc. The line up for this 32ndedition, which remains true to its commitment to quality, contemporaneity, and uniqueness in all its live shows, features names like Belle and Sebastian, The Pretenders, Temples, Viva Suecia, Ana Curra, Ángel Stanich, BFlecha, Capsula, Christina Rosenvinge, Escuchando Elefantes, James Holden & The Animal Spirits, La Plata, Laetitia Sadier Source Ensemble, Marem Ladson, Maria Arnal i Marcel Bagés, Maria del Mar Bonet, Mordem, Morgan, Nathy Peluso, Neneh Cherry, The Limboos and ZA!
The Noroeste Estrella Galicia Festival is a un unique musical event in Spain that offers an attractive line up of free, open air concerts and attracts an average of 60,000 people every year. Considered one of the unmissable music events of summer in the north of Spain, the Noroeste is organized by the Council of A Coruña and has the special collaboration of Estrella Galicia. Yet another year, the Noroeste Estrella Galicia will support local and Galician bands, and will aim be the reflection of a modern and essentially musical city. A Coruña will open up to new paths, new ways of doing and seeing things, becoming consolidated as a contemporary and singular tourist attraction to experience.
True to the philosophy that has characterized it in its latest editions, the Noroeste Estrella Galicia will keep its urban style in 2018 with a total of 14 of the most emblematic settings in the city. In 2018, the Noroeste Estrella Galicia will once again repeat its commitment to offering something for everyone at different times of day and night. In its 32ndedition it will once again offer morning sessions (so as to extend the experience to the morning with bands from the Spanish and Galician scene) and the Ciclo Selección Noroeste (with exclusive live shows at theatres throughout the city). The Mercado de la Cosecha, by Hijos de Rivera, will once again be held alongside its Sunday music session, extending to Saturday.
The Council of A Coruña and Estrella Galiciacontinue their collaboration after signing an institutional agreement in 2016 regarding the cultural programming that can be enjoyed in the city and whose best example is the Noroeste. The festival also has the support of Radio 3, Cuac FM and Desconcierto Cultural.