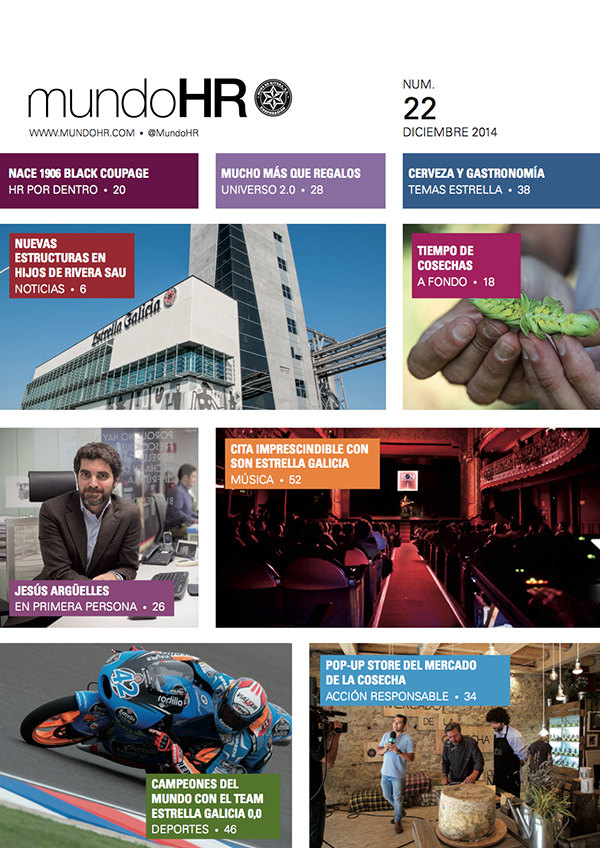 Number 22 of MundoHR magazine is already available online on www.corporacionhijosderivera.com/revista.php, from where you will also be able to read all the back issues published so far.
This latest edition summarises all the activity carried out by Hijos de Rivera SAU during the second half of 2014, be it in the sphere of music, sport or gastronomy, as well as interviews and reports. Six very intense months during which we have seen
changes, events, and even some historical moments such as the launch of our 1906 Black Coupage beer.