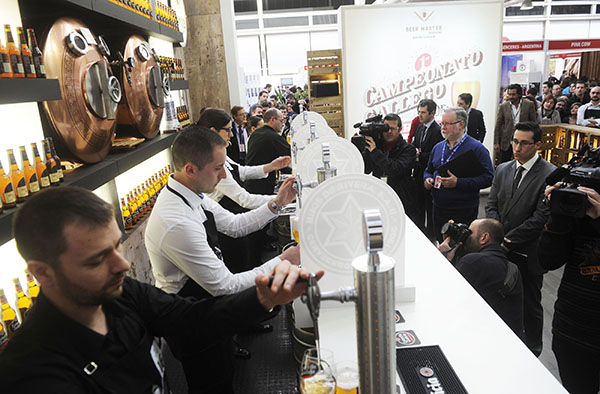 Following the success of the first edition which saw Daniel Giganto,from León, become the Best Beer Puller in Spain, Estrella Galicia gets the II Spanish Beer Pulling Championship underway, and will put to the test the ability and the quality of service of catering professionals in Spain.
The grand final will be held in Madrid, within the XXIX Salón de Gourmets, Feria Internacional de Alimentación y Bebidas de Calidad (International Fine Food and Drink Fair) which will take place from 13 to 16 April 2015, with representatives from all the Spanish regions. In the previous edition, the skills of the participants and the excitement of the public turned the contest into one of the focal points of the international Salón.
On this occasion, Estrella Galiciawill hold regional stages in some of the autonomous communities. In Andalucia, the Basque Country, Levante, Galicia and Madrid, the best representatives of each region will be chosen to compete in the national final.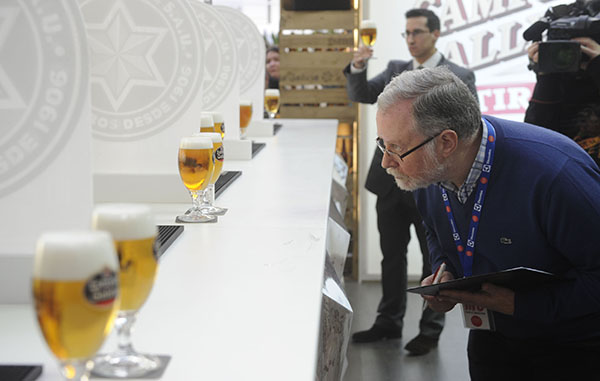 More details will be published in the following weeks, as well as the requirements to participate in the different regional contests, to be held on the following dates:
Andalucia
 Granada Gourmet, Granada, 28 September
The Basque Country Vitoria, 6 November
Levante
 Valencia, 26 February
Galicia 
Forúm Gastronómico de A Coruña, 16-17 March
Madrid
 Salón de Gourmets,Madrid, 13-16 April
The aim of this championship is to promote beer culture and acknowledge the work carried out by bartenders as a fundamental link in the distribution chain of Estrella Galicia products. Professionalism in catering establishments is fundamental to offer end consumers the full range of possibilities beer has to offer.
The jury, made up of professionals from the beer sector, and the bar and restaurant sector, will have to work hard to evaluate the quality and excellence in the service of those who aspire to win the title, as well as their knowledge regarding beer. Each exercise will be analysed and points will be awarded for previously announced parameters, style and technique of beer pulling, the degree of perfection when carrying out the tasks and final presentation.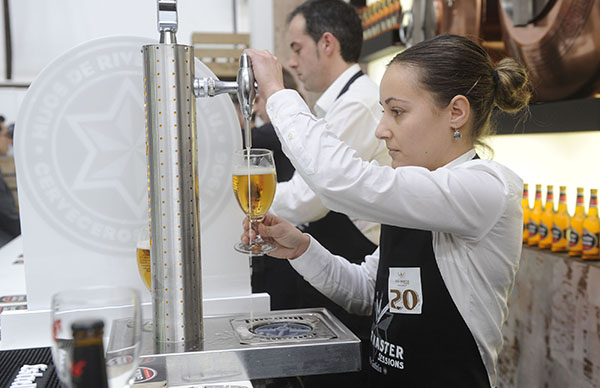 Gourmetapa Estrella Galicia (III Spanish Tapas for Gourmets Championship)
In addition to the correct pulling of the beer, the pairing with other products is fundamental to its consumption. It is with this in mind that we present Gourmet Estrella Galicia, a contest which will recognise the talent of cooks when making the best tapa that goes hand in hand with the Hijos de Rivera range of beers. This event will be held parallel to the Beer Pulling Championship, the final being held at the Salón de Gourmets in Madrid.