From this month, the license "Jurassic World: Dominion" features on the children's cap 33cl bottles of our mineral water brand Cabreiroá, through six collectible bottles, with the mythical dinosaurs of the saga and the new characters.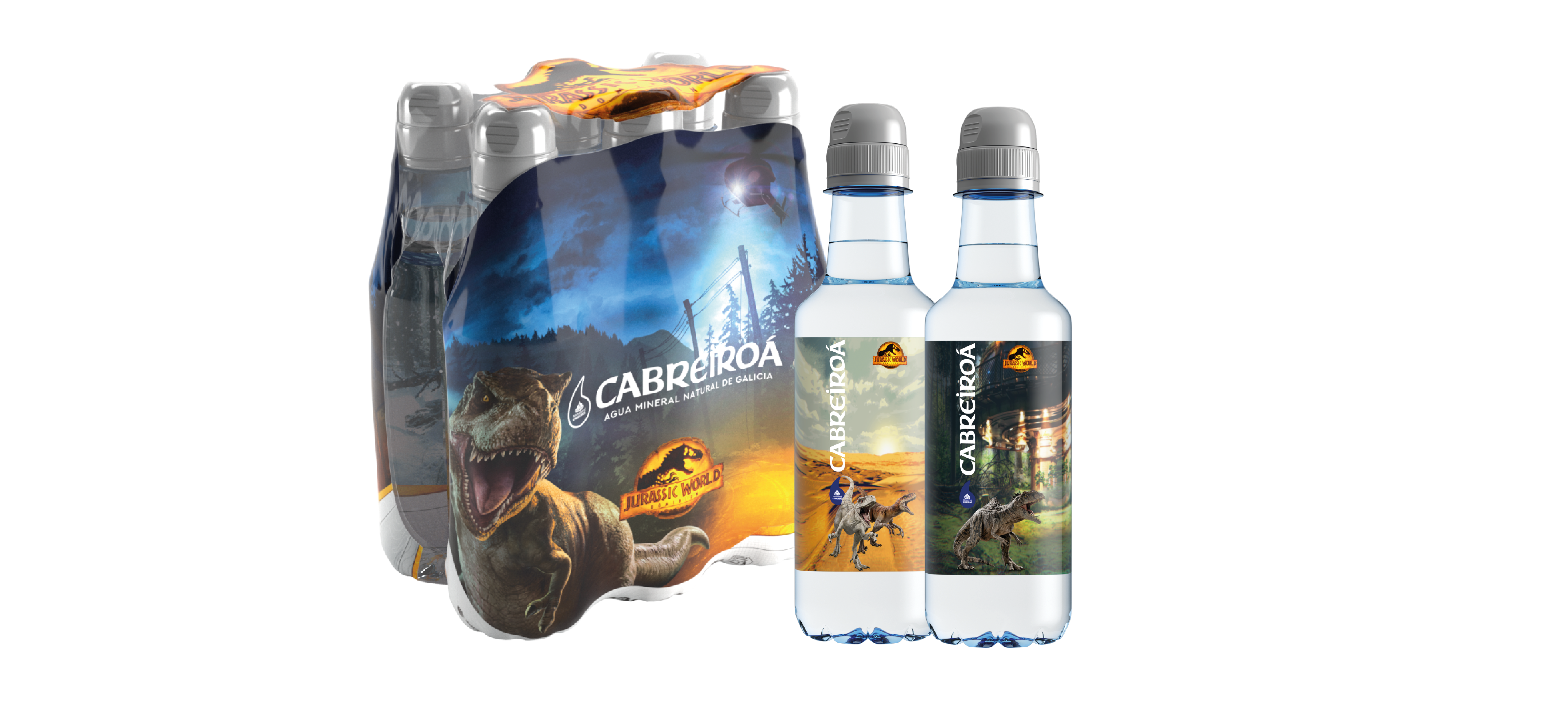 T-Rex, Spinosaurus, Indominus Rex, Indoraptor, Mosasaurus and the new Giganotosaurus, from the great world film premiere "Jurassic World: Dominion" by Universal Pictures, will land on the labels of our Cabreiroá packaging from this month.  The sixth film of the 'Jurassic Park' saga will be part of a series of 6 different and collectible designs that will feature on the children's cap 33cl bottles.
With this new license, Cabreiroá continues to work on the hydration of the younger members of the family. Therefore, it boosts the small format of the product portfolio by making it coincide with the much-awaited premiere of the film, on June 10 – the last film of the saga that is generating so much expectation.
To strengthen its link with the saga, Cabreiroá will launach a great visibility campaign that will be completed with raffles and promotions around the premiere.