The Premium beer 1906 Red Vintage, true to its objective of recovering things that shouldn't be missed, has surprised once again with an original musical, and gastronomic proposal. An exquisite experience, within the "Pequeños Grandes Momentos 1906" (1906 Small Great Moments) season, in which the public enjoyed a very special concert as well as savouring a cocktail dinner prepared live on the stage.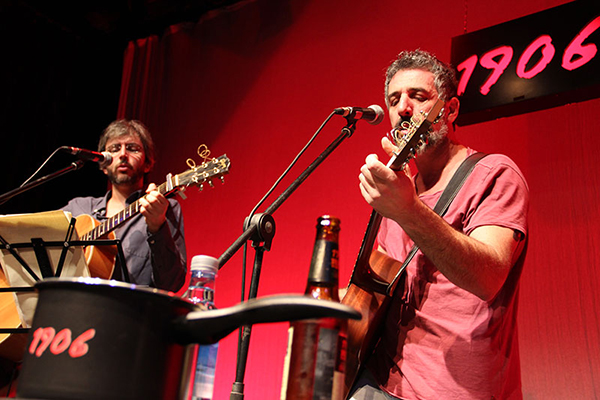 With the "sold out" sign hung few days after the tickets went on sale, the Teatro del Arte de Madrid was the venue chosen by 1906 for the musician Xoel López and the chef  Pepe Solla to prepare this exceptional gastro-musical menu in which great kitchen and music classics pair up as never before in this performance.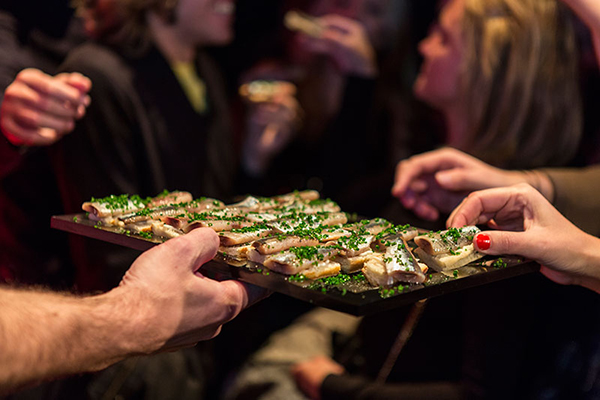 During this first edition 150 people enjoyed the opportunity of seeing Pepe Solla singing and playing the guitar, and Xoel López serving up Michelin Star tapas, accompanied by Manuel Jabois, as Master of Ceremonies.
On the stage, the Michelin Starred chef, Pepe Solla, prepared his own renewed version of such traditional dishes as lentils or vegetable mix in front of the audience, as a reminder of those dishes that he so struggled to eat as a child, the sardine and smoked cheese sandwich or tuna and tomato taggliateli, the student classics, or titbit of lacón (pork shoulder) with turnip tops as a nod to the origin of the beer brand that thought up and organised this curious event.
As his kitchen companion, the musician Xoel López, left the studio where he is currently recording his new album to offer versions of "The Boxer", by Simon & Garfunkel, a song that evokes the moment he arrived in Madrid to seek his livelihood, "Shangri-la" by The Kinks, "Canción del jinete" by Paco Ibáñez and lyrics by the poet Federico García Lorca or "A tonta da mironga do cabulete" by Vinicius de Moraes and Toquinho. Xoel López also had time to present "Todo lo que merezcas", a song included in his next album which he wrote years ago.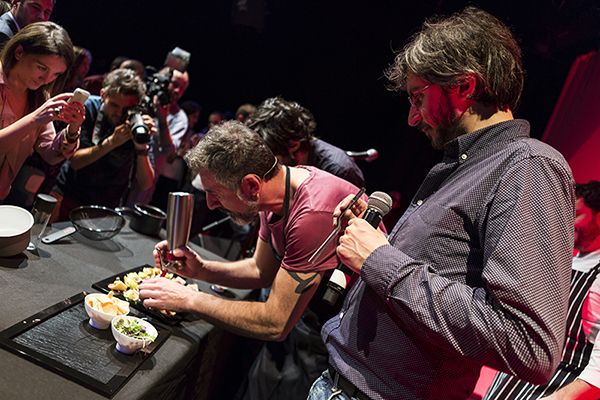 Juan Paz, Brand Manager of 1906, stated: "To enjoy the best music and food accompanied by a 1906 Red Vintage, which reproduces the original recipe of "La Colorada", is the new Premium proposal of the brand". Pepe Solla said "my cooking is an evolution of the recipes from Casa Solla, opened by my parents in the 60's. Tonight I've prepared classic tapas redesigned for the occasion". The musician Xoel López added that "to participate in this project was natural for me as, like 1906 Red Vintage, I also search deep in the roots of music and recover the lyrics so as not to lose them".
This 1906 Small Great Moments ("Pequeños Grandes Momentos 1906″) will be the first in a season in which different chef and musician pairs will prepare their best dishes and favourite songs live, while the audience enjoys an unforgettable dinner.