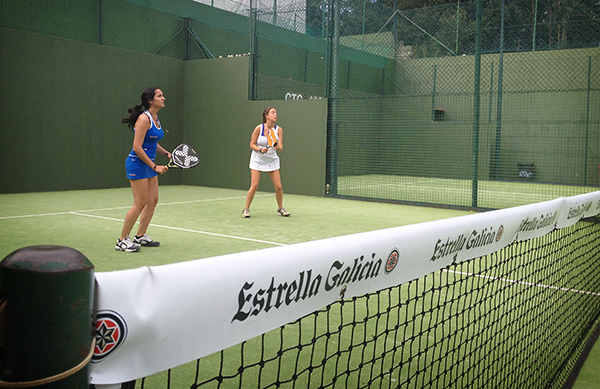 The Club Tenis Coruña courts will host a new edition of the Estrella Galicia Padel Open until Saturday 5 July, the eleventh edition on the sporting calendar of both padel amateurs and professionals and which has seen an increase in participation year after year, reaching almost 850 players. Many people were unable to participate on this occasion as the slots offered by the organisation had been filled – a limit established to allow the hundreds of matches being played during the eleven days of competition to flow.
Due to the interest it raises it has become, in little over a decade, the most popular amateur tournament not only on a regional basis but also in the North of the Peninsula.
Categories
Of the nine categories (men's A, B, C, D; women's A, B, C, men's +45 seniors and women's +40 seniors), the male participation dominates, making up over 60% of the pairs signed up.  On the other hand, the categories reserved for amateurs or beginners take the lead in number of participants. It is these last categories that inaugurated play on Wednesday, with the first rounds of each group.
The first categories, as well as those of the seniors, will have to wait until the beginning of the week to play, while as of this Thursday, the consolation rounds of the last categories are already underway.
At the weekend there will be matches all day in order to speed up the more sizeable groups.
Competition and village. 
The village area, created to hold the parallel leisure activities, will welcome hundreds of spectators and public curious to see the competition and who consumed over 3,000 litres of Estrella Galicia and who can, in this edition, enjoy, among other things, a pool party which will be held during the last few days of the competition.