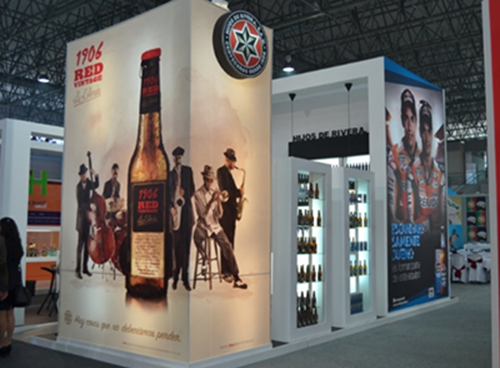 The Salon Internacional de Gastronomia e Turismo, Xantar 2014, began on Wednesday, in Expourense exhibition centre. The international fair, which will run from 5th to 9th of February, with Hijos de Rivera as a participant and one of the main sponsors, has organised over 120 activities with the aim of promoting Galician products.
Xantar brings together 179 exhibitors, occupying 12,000 square metres of exhibition space. 18 of these exhibitors are restaurants which will be offering 32 set menus of between €12 and €30, using quality products from each region.
Hijos de Rivera will be present at the 15th edition of Xantar, and will feature a full stand presenting the company's new product portfolio . Our Estrella Galicia and 1906 beers will be there as will our Ponte da Boga wines, our Maeloc ciders, and the most recent launches will also be presented, such as Estrella Galicia Selección Dark Larger, in addition to the new distribution agreements for German and Belgian beers Erdinger and Duval Moorgat, respectively.  In addition, our Cabreiroá mineral water will be the official mineral water at the fair, and will have a privileged position in all the activities carried out there.
Among the programmed activities in this edition, Hijos de Rivera will carry out different workshops, among which there will be a "Show Cooking" event featuring Maeloc ciders on Friday 7th of February (at 9pm), a conference with bloggers, and a tasting session of our Ponte da Boga wines on Thursday 6th of February (at 7pm).