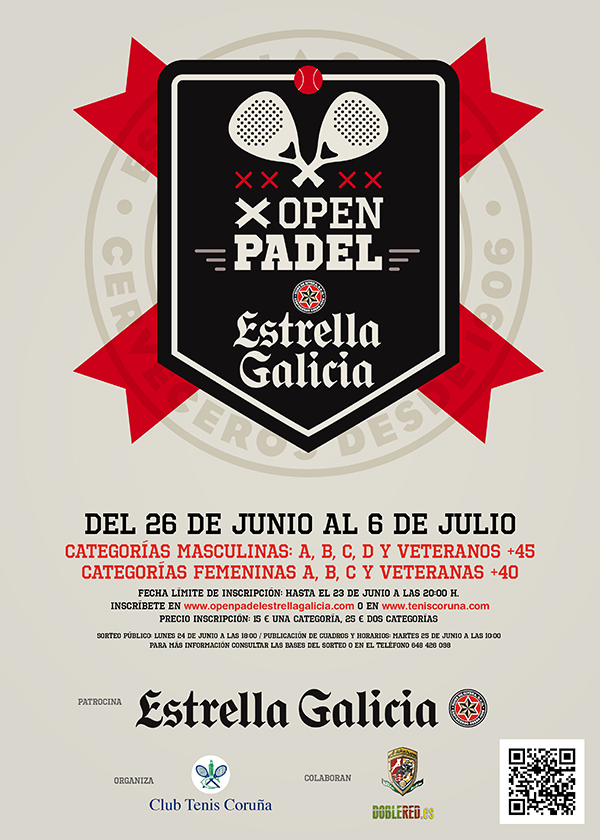 The first edition of the Estrella Galicia Padel Open was held ten years ago. Since then it has become the most important amateur competition in Spain in both fans' and professional player's diaries, and this year it returns to the five courts of the Coruña Tennis Club, from the 26th of June to the 6th of July.
On its tenth anniversary it hopes to attract 800 participants, breaking the record number of registrations. The competition will run over eleven intense days of play, one more than in 2012, allowing the hundreds of matches to be played in the 9 categories. A novelty this year will be the entertainment programmed, such as inflatable toys, musical sessions, a shop, among othe things, for the large number of spectators who are expected to attend.
As usual, the tournament will consist of four men's categories (A, B, C, D) and three women's (A,B,C) as well as the women's +40 senior, and men's +45 senior. All the categories will have consolation rounds.
Anyone over 18 who wishes to take part must register before 8pm on Sunday, 23 June. Registration can be completed on the official page (www.openpadelestrellagalicia.com) or on the Tennis Club website (www.teniscoruna.com).