Team Suzuki Ecstar MotoGP and Estrella Galicia 0,0 begin a joint project in 2021 that will unite the two companies in the coming seasons. Our non-alcoholic brand thus strengthens its link with the career of the riders Alex Rins and Joan Mir, which it has been accompanying since 2013 and 2018 respectively.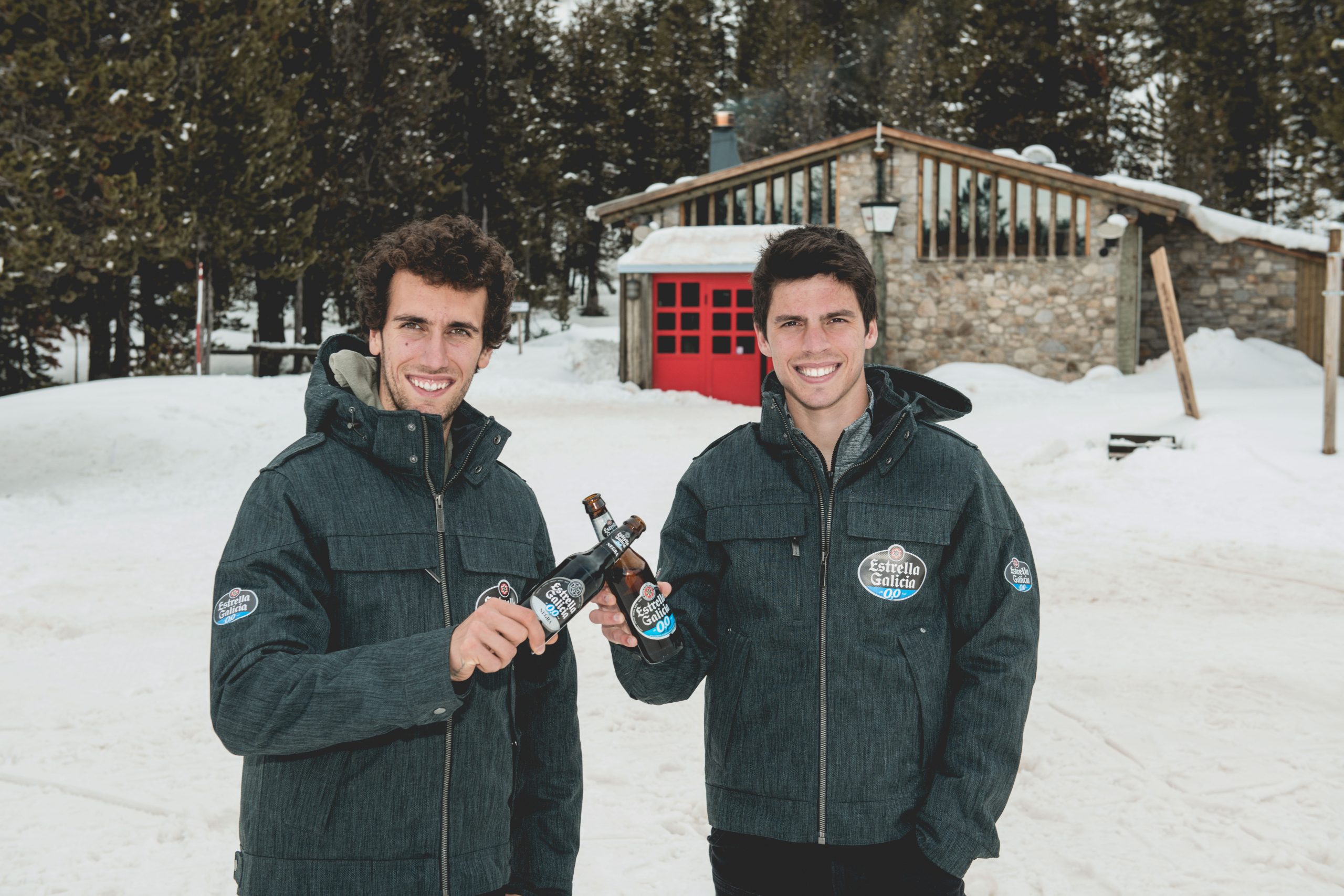 Estrella Galicia 0,0 announces its alliance with Team Suzuki Ecstar MotoGP for the coming seasons, a step further in its support for the riders Alex Rins, with which it has been since 2013 when he was a rider of Team Estrella Galicia 0,0 Moto3 and Joan Mir, rider for the beer brand since 2018 when he competed in the ranks of Team Estrella Galicia 0,0 Marc VDS Moto2.
This announcement comes at a crucial time for Team Suzuki Ecstar, as it will fight this year alongside Alex Rins and Joan Mir to renew the motoGP World Championship title, which they achieved with Mir in 2020 coinciding with Suzuki's centenary. The collaboration between the two companies aims to combine their innovative mindset and share their desire to always aspire to the best results.
Estrella Galicia 0,0 has supported the two riders of Team Suzuki Ecstar, Joan Mir and Alex Rins, as personal sponsor for several years. However, this new agreement means that it will also have a presence in all of Hamamatsu's uniforms. The company has grown over the last few decades and already has a long history in the world of sport – and in particular at the MotoGP World Championship – making it a perfect travel companion for Team Suzuki Ecstar.
IGNACIO RIVERA – CEO of Corporación Hijos de Rivera
"We are pleased to join forces with Team Suzuki Ecstar by becoming its official beer sponsor and supplier. It is a brand with which we not only share colours, but also a similar DNA in which centuries of family tradition and energy to compete at the highest level with great rivals defines everything we do. I am sure that both Alex Rins and Joan Mir, ambassadors of Estrella Galicia 0,0 and brilliant examples of our philosophy, will share our joy in this step forward that we also take as sponsors of the current MotoGP world champion team".
SHINICHI SAHARA – Project Leader and Team Director of SMC
"The arrival of a new sponsor such as Estrella Galicia 0,0 is a great achievement for Team Suzuki Ecstar. We believe we have done a hard job of becoming MotoGP world champions and this is one of its many benefits. Estrella Galicia 0,0 will thus join the challenge for Suzuki that will be to defend last year's crowned. We are really happy to collaborate with a company of such success and world renown, which is also particularly popular in Spain and has a long tradition of supporting the world of motorsports. I hope that this journey that we are beginning now will move forward fruitfully and last."
JOAN MIR – Team Suzuki Ecstar Pilot
"I have had a link with Estrella Galicia 0,0 for many years as a personal sponsor. They offer a fantastic selection of non-alcoholic beers, something that, as an athlete, I find particularly positive. I am very happy to know that they will now also be sponsors of the entire team, not just the riders, because it is a great bond for everyone. I'm proud to have them on our team."
ALEX RINS – Team Suzuki Ecstar Pilot
"I have a great link with Estrella Galicia 0,0, as they have given me solid support since 2013. Knowing about their new common project with Team Suzuki Ecstar is great news, especially as it is a very dynamic company that always organises fun activities outside the races. I am sure that this collaboration will benefit everyone."