The recently concluded Expo Dubai, where our Estrella Galicia brand was the official beer of the Spanish pavilion, has served as a visibility platform in this area for our company.
In addition to the United Arab Emirates, with Dubai and Abu Dhabi as reference capitals, it has begun marketing its brands in new markets such as Qatar, Saudi Arabia or Jordan.
Our beers are already present in hospitality establishments in Dubai and Abu Dhabi, as well as in some of the main food chains in these cities.
We have substantially strengthened our presence in the Middle East area in recent months, largely due to the visibility achieved as the official beer of the Spanish Pavilion at Expo Dubai, the Exhibition that just closed its doors on March 31.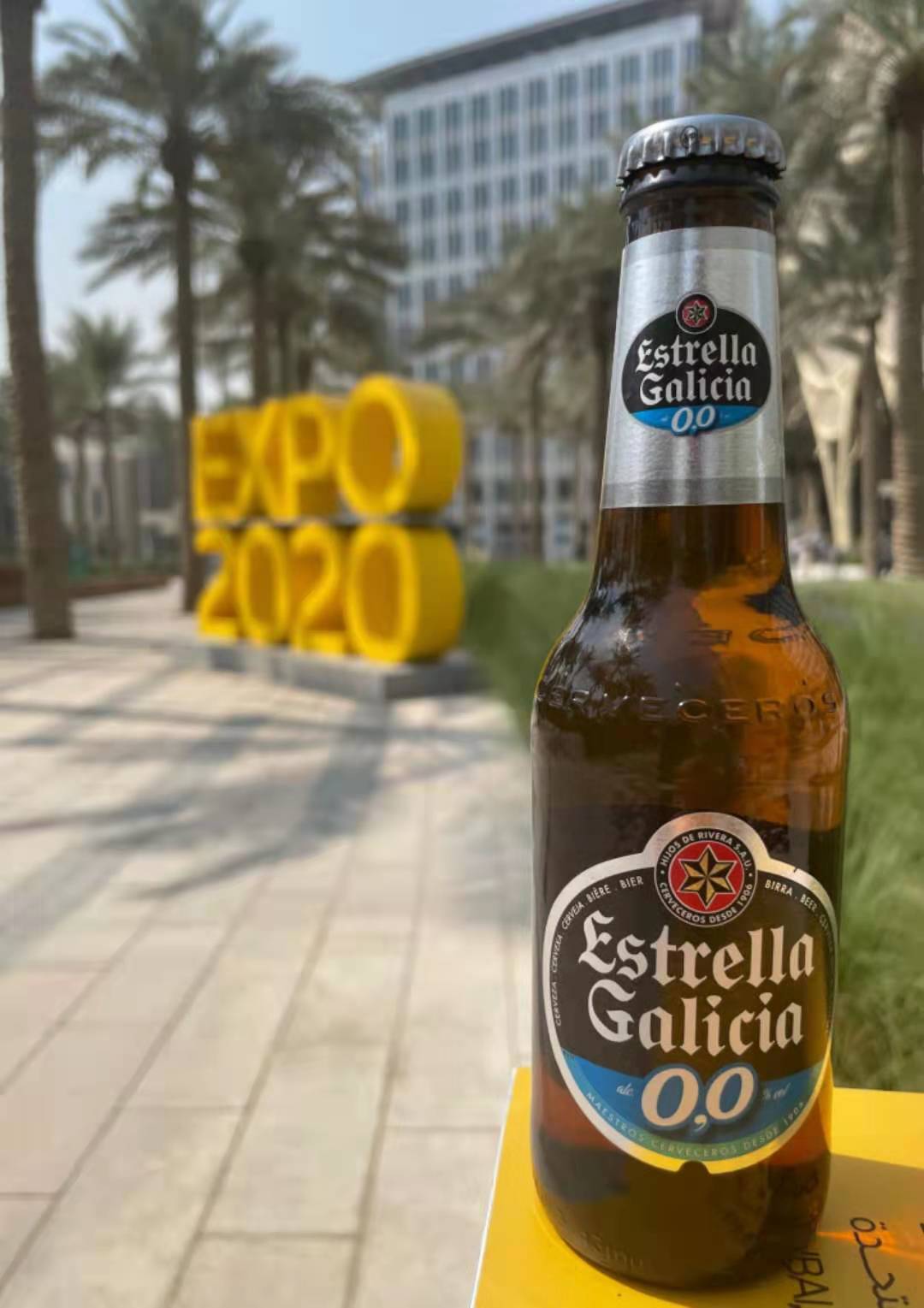 The participation of Estrella Galicia has allowed to strengthen the presence of the brand in this geographical area where, in addition to the Arab Emirates, with Dubai and Abu Dhabi as reference capitals, our brand has begun its commercialization in new markets such as Qatar, Saudi Arabia or Jordan through agreements with local distributors.
A good example of how the Expo has helped our brand penetration, specifically in the Arab Emirates, is the entry of Estrella Galicia with our entire alcohol-free range in some of the main local food chains such as Spinneys or Choithram's, in addition to incorporating as customers of its alcoholic beer new restaurants of relevance in both Dubai and Abu Dhabi.
The Director of Estrella Galicia Internacional, Juan Paz, stressed that "this Universal Exhibition has been a showcase of undoubted value for our brands and our company at a time when we are exploring new markets and challenges at an international level".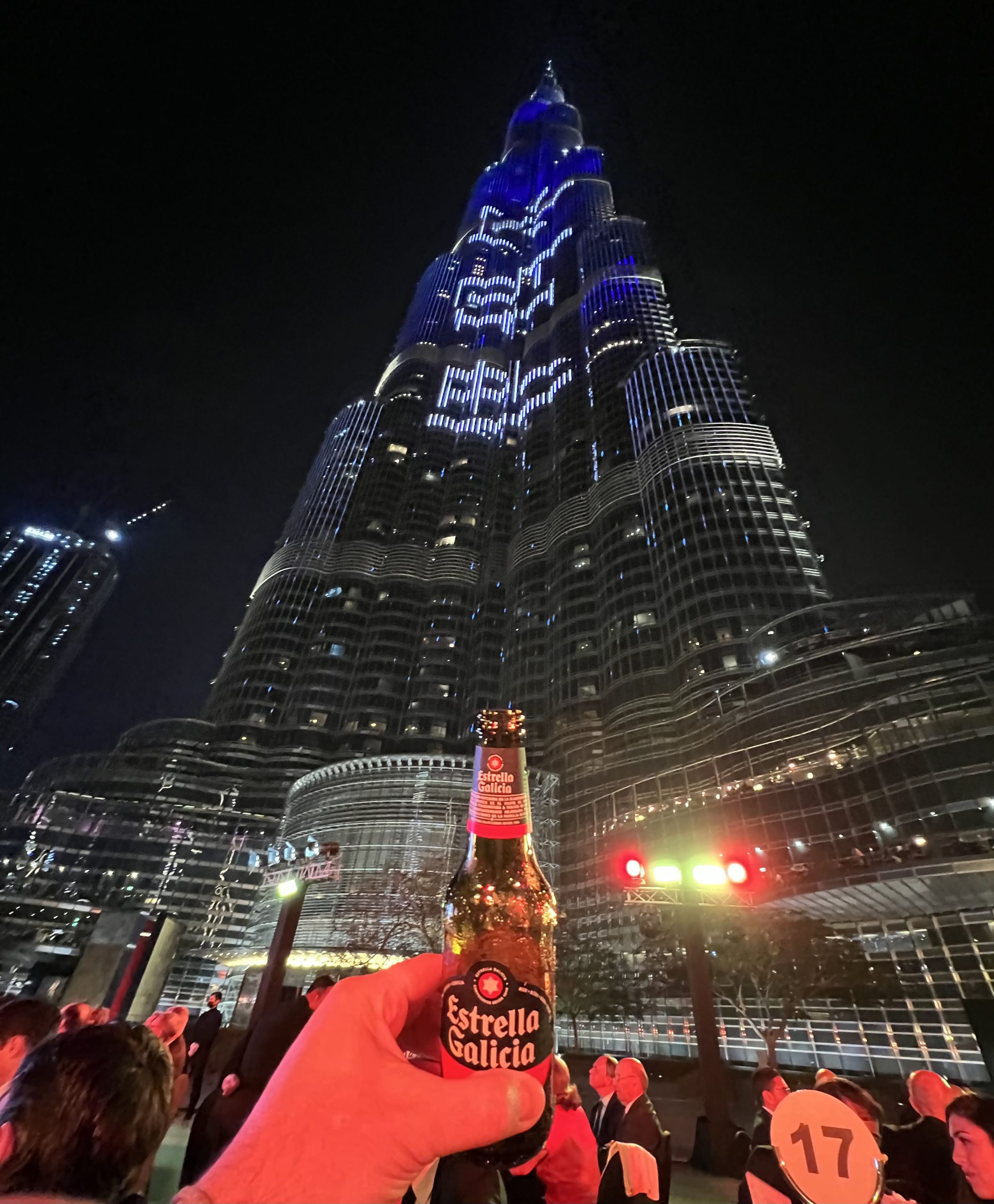 The Expo Dubai 2020 turned out to be an unbeatable visibility platform to promote and consolidate the position of our Estrella Galicia brand in the area. The Spanish Pavilion has been visited by 1.6 million people from all over the world over the last 6 months, as reported by the Government of Spain in a press release.
During Expo Dubai, visitors had the opportunity to be in contact with our Estrella Galicia through different initiatives in order to strengthen brand positioning and, above all, promote product testing. It is worth highlighting the organised tastings of the entire range of non-alcoholic beers: Estrella Galicia 0,0, la Tostada and la Negra, as well as activities with the ambassadors of our brand, such as the Ferrari driver, Carlos Sainz, who had the opportunity to visit the pavilion thanks to his relationship with the Spanish company. Our Estrella Galicia was also part of the extensive programme of social and cultural activities that took place in the pavilion during these six months.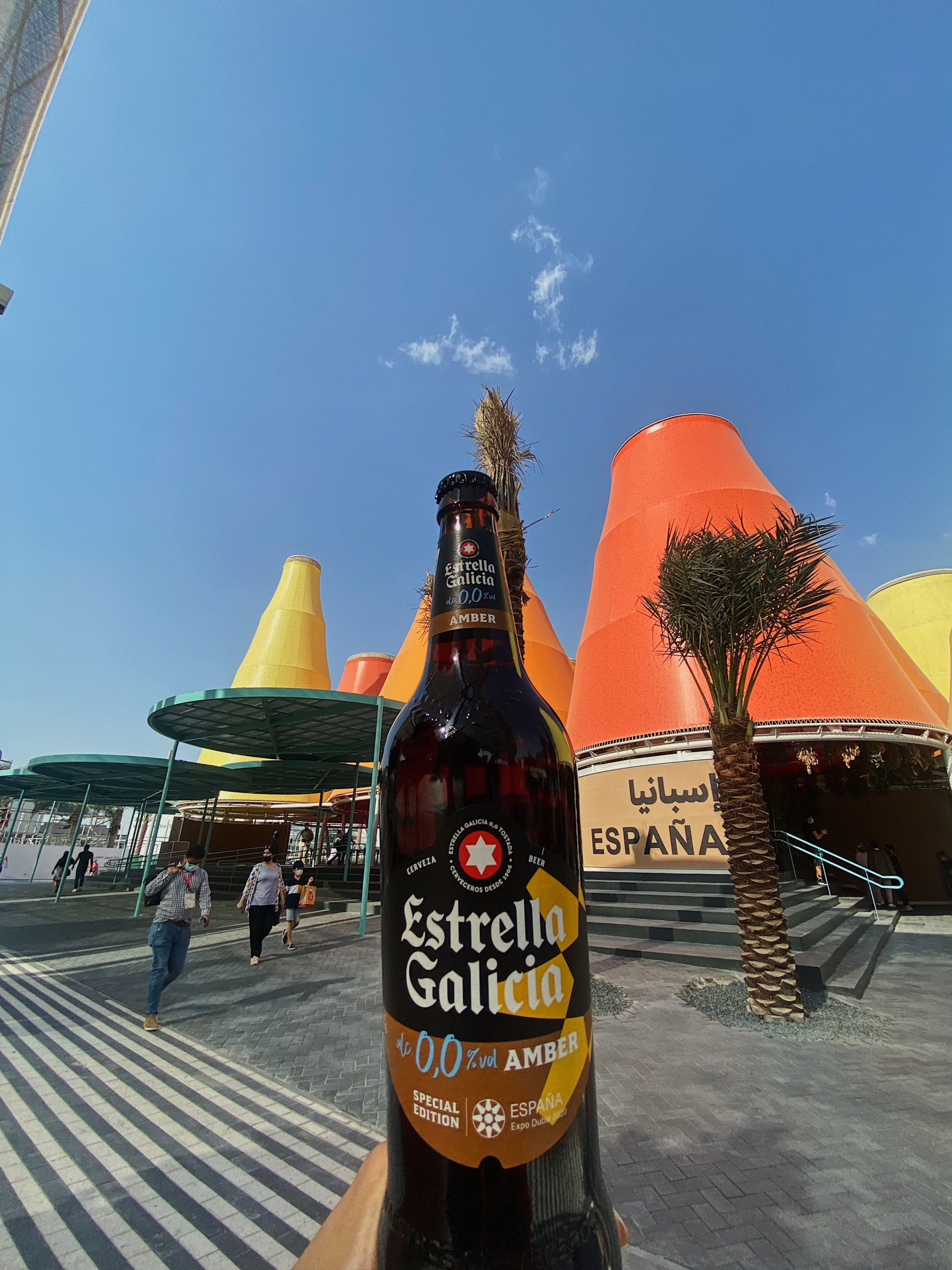 One of the examples of greater connection and support to the Spanish pavilion during Expo Dubai was a special edition of Estrella Galicia 0,0, Tostada made for the occasion and that was available in the official stores of the Pavilion.