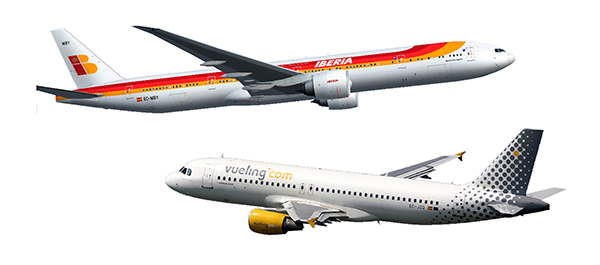 As of tomorrow, Tuesday 11 February, our products will gradually become part of the in-flight menus of the Spanish airlines Iberia, Iberia Express and Vueling. Hijos de Rivera has signed an important agreement with Gate Group which means that these airlines will have a wide choice of our products available as part of their in-flight menus on all their flights. 
Iberia and Iberia Express passengers will be able to enjoy our Estrella Galicia Especial, Estrella Galicia 0,0, Shandy Estrella Galicia beers, along with Cabreiroá Natural sparkling mineral water. Our Maeloc flavoured ciders will also be on offer on Iberia Express flights.  Vueling will have our 1906 Reserva Especial beer on its in-flight menu.
The inclusion of our products will take place gradually with all the products available on the different on-board menus in April.
This agreement with Gate Group, which will run until March 2015, is in addition to the one signed in 2013 with Iberia, who renewed their trust in our Cabreiroá brand as their official water until 2016.  Hence it is present in the Iberia Spain VIP lounges as well as on all international, European and domestic flights. On the latter it is available to Business class passengers.