Capricho de Godello is a monovarietal wine that extracts the full potential of this grape, from its cultivation to the fermentation and aging process on lees, in French oak barrels.
With this launch, Ponte da Boga adds a third member to its unique line of "capricho" wines, after the Caprichos de Merenzao and Sousón.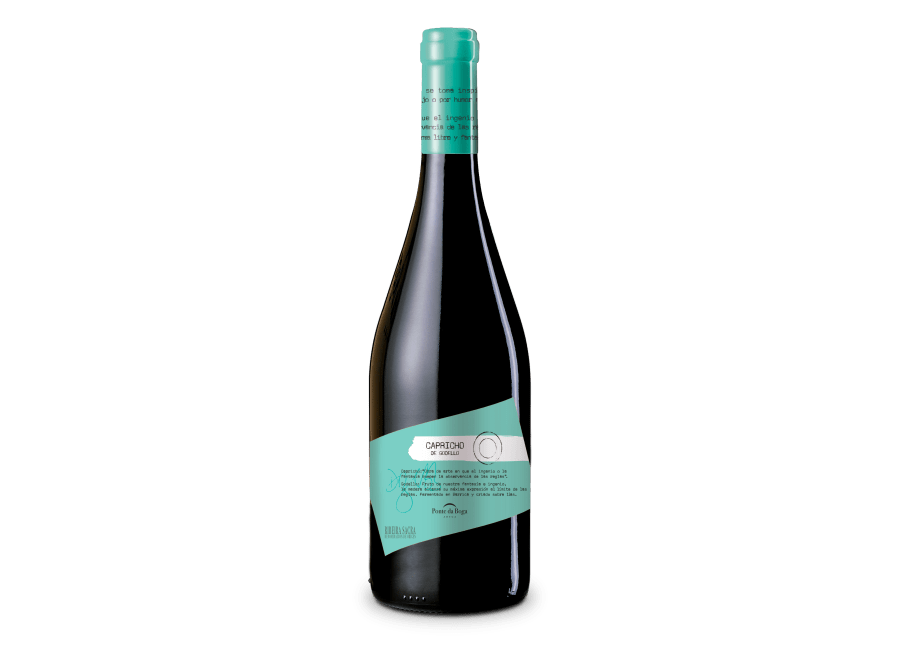 Ponte da Boga presents its new Capricho de Godello, a monovarietal proposal in which it offers the full potential of this emblematic variety of Ribeira Sacra.
After an initial experience in 2008 in which this white was fermented in barrels for the first time, the idea of re-elaborating a unique Godello that showed the complexity of the variety over time was resumed in 2019.
On this occasion, after a peculiar 6-hour maceration, it goes to a fermentation and aging phase in French oak barrels of 500 litres, preserving it on its lees for 5 months. Subsequently, the aging in the bottle is completed for a year before its launch.
The result is a serious wine, with a powerful structure and a good acidity that give it a great balance and a complex aromatic profile, where the wood provides toasted notes that complement the stone fruit and citrus notes. Capricho de Godello remains fresh and joyful, but with the seriousness and complexity that the passing of time brings.
This proposal, whose production is limited to 1,350 bottles, is incorporated into the range Ponte da Boga "caprichos", a range of  wines from unique varieties and elaborations, of which Capricho de Merenzao  and Capricho de Souson are also part.
This new launch is another example of the continuous research and dissemination by Ponte da Boga to show the exceptional characteristics of the Ribeira Sacra and the wealth of the cultivated varieties,  with the aim of extracting their full potential by producing unique wines.