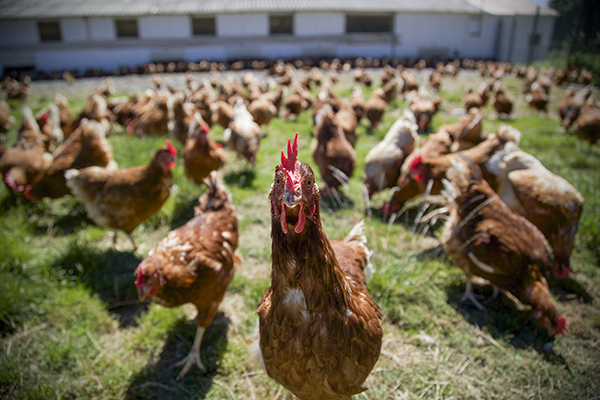 Pazo de Vilane, a family-run business that carries out its work in the Galician countryside, will take part in the Mercado de la CosechaPop-Up Store in A Coruña from 5 to 10 of August. Visitors will be able to purchase freshly laid free-range eggs in two available formats (half a dozen and a dozen) and home-made raspberry, blueberry and ecological tomato jams.
The shop is open from Tuesday to Sunday, 11am-2pm, and 6pm-10pm. During the six days that  Pazo de Vilane will be at the Mercado de la Cosecha Pop-Up store the following activities will be held, all of them at 8.30pm and open to the general public:
Tuesday 5 August: the graphic designer Xose Barro, creator of the famous "little hen box" will give a talk "Pazo de Vilane, expression and conviction. Designing a brand with personality" ·
Wednesday 6 August: Sandra Gónzalez Sousa, B.A. in Art History (Santiago de Compostela University), holder of a Masters in Cultural Heritage Management and specialist in maximising the value of Galician rural heritage, will give a talk on " The revival of Galician pazos as revitalisation structures in rural areas. The Pazo de Vilane experience."
Thursday 7 and Friday 8: the chefs Conchi Peiteado and Iván Méndez, in collaboration with Galicia Calidade, will offer a tasting of food made with the Pazo de Vilane product range.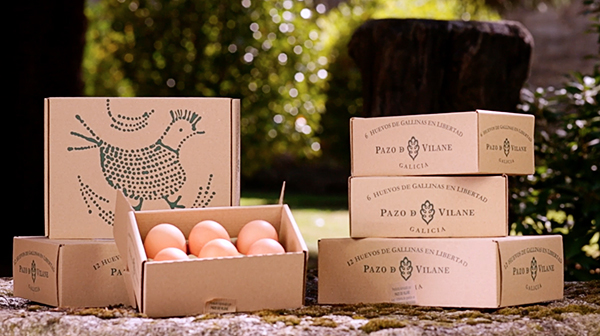 The Director and Communications Manager of the company, Nuria and Piedad Varela-Portas respectively, will participate in all the events and will give first-hand accounts of the origin and philosophy of the project. "In addition to working to improve the land and its environment with farming activities and sustainable cattle farming, and producing quality products such as free-range eggs or hand-made jams, our objective is to bring the architectural spaces of the pazo to life. On the 26 July, we organised a Renaissance and Baroque music concert by Grupo Égloga in the main courtyard",  Piedad Varela-Portas explains.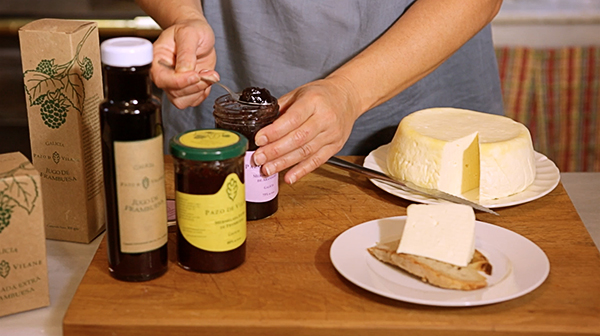 The Mercado de la Cosecha is an initiative shared by Hijos de Rivera, RandGadis whose main objective is to promote the socioeconomic development of Galicia and the sustainability of its rural areas. Every week until the beginning of October, the store will change its image and have a new protagonist.
The store has already seen Cortes de Muar cheeses and the earthworm compost made by Ecocelta. This week, it is Pazo Vilane's turn to continue with this project which aims to promote and spread innovative initiatives which are worth sharing.
Throughout the next few months the Mercado de la Cosecha store will be visited by Olei oil (12-17 August), Buxaina traditional games (19-24 August), Daveiga biscuits (26-31 August), Granxa Maruxa biscuits (2-7 September), Idoia Cuesta baskets (9-14 September), Arqueixal yoghurts (16-21 September), the apples from which Maeloc cider is made (23-28 September) and the grapes used forour Ponte da Boga wines (30-5 October). The last week (7-12 October) will be a round-up of all the products.
 About Pazo de Vilane
Pazo de Vilane is a family project located in Antas de Ulla (Lugo) in the Ulla region, which produces free range eggs, raspberry, blueberry and ecological tomato jams in a traditional manner, as well as a new raspberry juice. The company's objectives are sustainability and to have a close relationship with humans and nature, it creates employment in the countryside through values such as innovation, excellence and differentiation. Its products are chosen on a daily basis by consumers because of their taste, authenticity and quality linked to Galicia and its environment.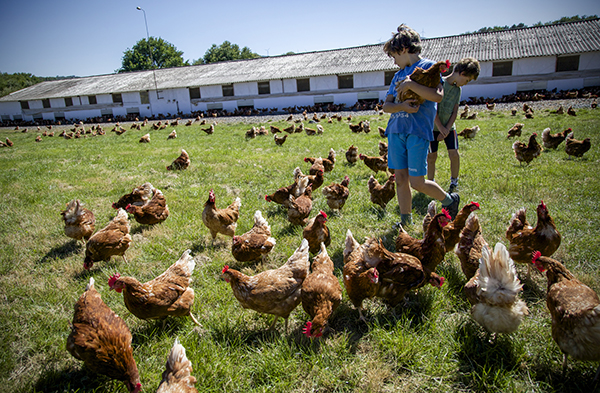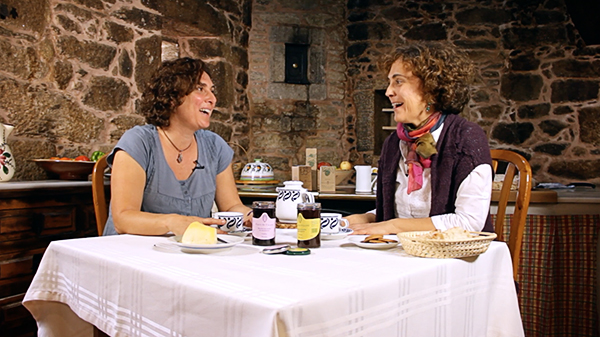 USEFUL INFORMATION:
Location: 38 Calle Riego de Agua
Store opening times: 11am to 2pm, and 6pm-10pm
Talks and tastings: 8.30pm LIMITED PLACES. ADVANCE BOOKING ESSENTIAL.
Registration and Reservations: Anyone who wishes to attend the talks and tastings can reserve a place at the store or on the Pazo de Vilane Facebook page or Twitter account.