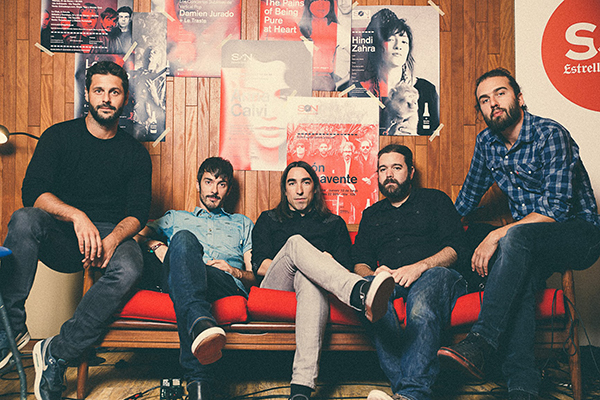 Saturday will be the debut of Oh! My LOL SON Estrella Galicia , a weekly Saturday night radio programme on Cadena Ser and with an online preview a few hours before the broadcast which deals with the current music scene with humour.
Oh! My LOL SON Estrella Galicia is a unique format commissioned by Estrella Galicia with the support of the PRISA group and recorded in the SON Estudio hosted by José María Rosillo. The founders of El Mundo Today Xavi Puig and Kike García, will be in charge of hosting this musical awareness slot with the support of the musician Xoel López both from the perspective of composer and performer (with live music, improvisations, etc) as well as from that of a music-lover with a vast musical culture.
Xavi Puig and Kike García point out that "When we were offered the possibility of taking part in this project, we thought it was a fun proposal, and having live, carefully executed acts in a recording studio tilted the balance. It's a format that's being done a lot in other countries and that was missing here"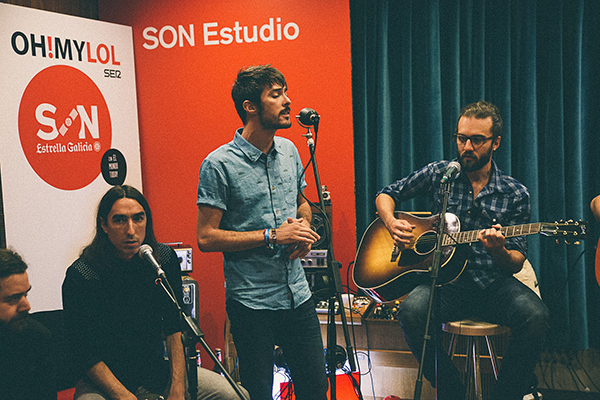 The studio will see visits from some of the most outstanding figures of the current music scene such as Vetusta Morla and Annie B Sweet to offer live acts and interviews and be part of original sections hosted by the trio made up of Xavi, Quique and Xoel, very rare on the current music scene, and which will reveal never before seen facets of the guests.
The ironic and intelligent humour of the El Mundo Today team will be the catalyst for an analysis of the latest alternative music news with a different language that is far-removed from the typical formalities of the genre, which will delight music-lovers and bring this type of music closer to the general public. The expert point of view is provided by the Galician musician Xoel Lopez, who says "I think that we needed a space that would back this type of music on more general radio stations. Our aim is to have a good time and make people have a good time too, and if we also make alternative music reach a wider audience, then all the better".

Oh! My LOL SON Estrella Galicia proposes a new programme format based on the classic music programmes and late shows, where the artist was interviewed on stage and all the participants could intervene.
In addition to the guest, each programme will count on the participation of a second surprise guest with musical connections of a varying degree, but with a deep interest in it, who will interact with the hosts and take part in the conversations.
The structure of the programme includes original sections during which unknown sides of the participating artists will be revealed, such as
"Guest Wikipedia", during which the guest will be presented via the content on that page, or "Psychological Profile" via an analysis of their lyrics. Other sections of the programme will be "El Mundo Today with Juanra Bonet" and its set of headlines related to the latest music news, "Retro o Rancio" ("Vintage or Vile"), a mishmash where vinyls and objects come together to be put under one category or another, and "Musicar la Actualidad" ("Musical news"), where the talent of Xoel López will be demonstrated by putting music to a news item.
Oh! My LOL SON Estrella Galicia is a transmedia project. Not only will there be the radio programme, but each programme will release video clips that can be seen on the SON Estrella Galicia website and that will give a personal and less-known vision of the groups and singers. Never-seen before images in the recording studio or rehearsals which only a lucky few could see before, conversations held before recording starts…

SON Estrella Galicia
SON Estrella Galicia programmes the best alternative music with an annual line-up of over 100 concerts in 12 Spanish cities. Each concert is an experience that pays homage to live performances in reference venues, festivals and original stages.
In its six editions, SON Estrella Galicia has been a window to discover and enjoy international and Spanish artists that are references on the alternative scene.