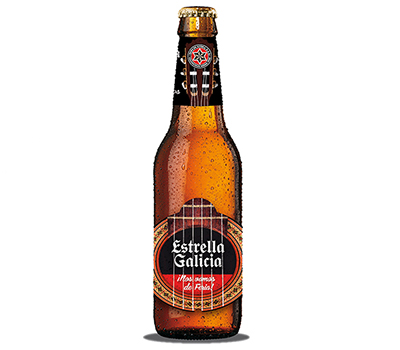 For the third consecutive year our brand, Estrella Galicia, will share one of the most traditional Andalusian celebrations with its consumers in the south: the "ferias" season.  Our beer will launch a new personalised limited edition which will be available until the end of May.
On this occasion, the front and neck label will combine to make a Flamenco guitar and the slogan chosen to head this campaign is "We're going to the feria!" ("Nos vamos de feria"), a typical expression among Andalusians during this period.
This week 250,000 bottles with this new design will be filled, and will be available through the on-trade channel throughout Andalusia until the end of May in order to accompany all those consumers who will be enjoying these festivities.
This personalisation is a part of a wide range of packaging developed by our brand Estrella Galicia with motifs related to traditions, events or popular festivities.