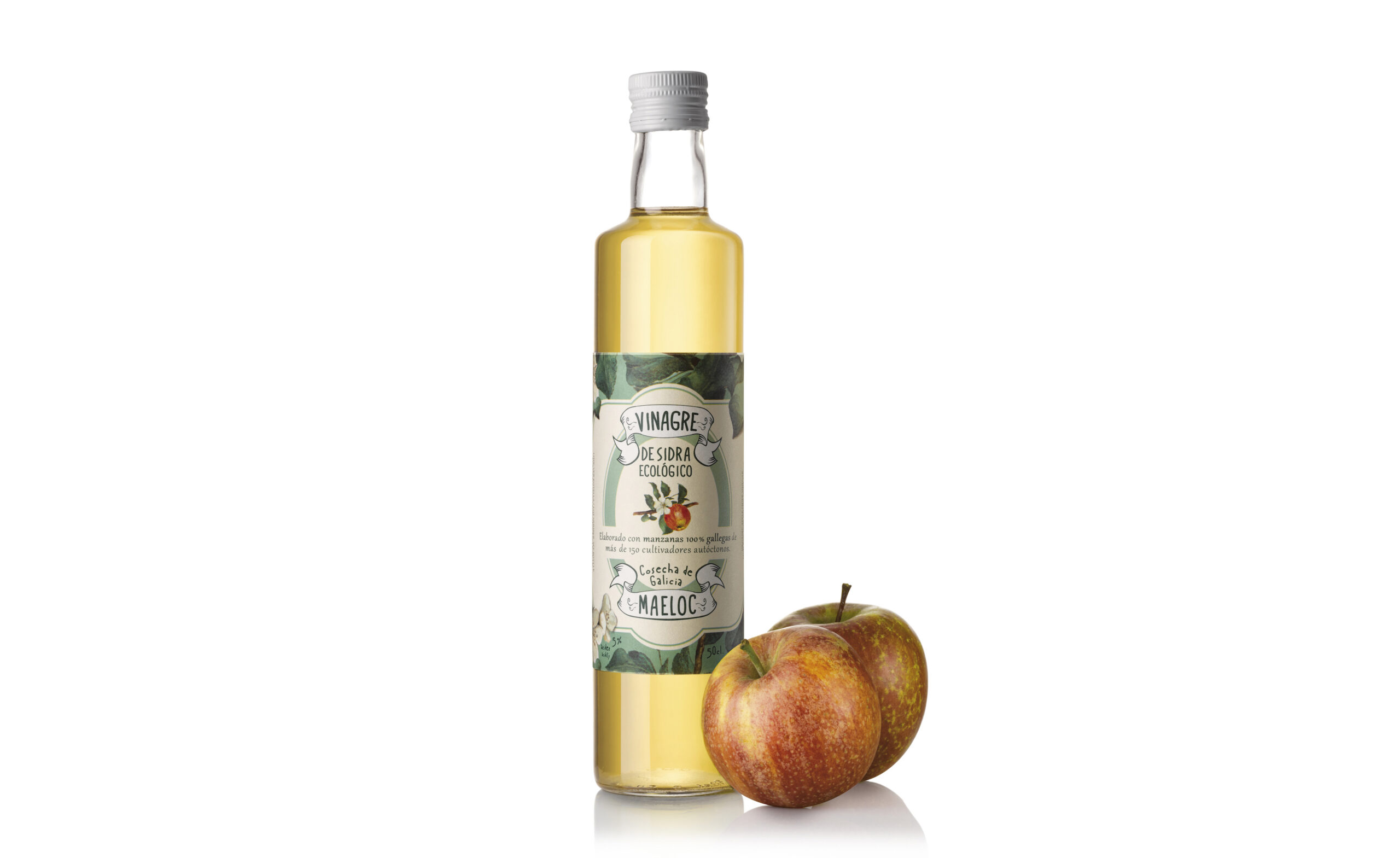 Through our brand, Maeloc, we have taken a step further in extending our range of products with a new ecological cider vinegar, which will hit the shelves soon in a 50cl glass bottle format, with a natural, vintage look fitting in with the spirit of our brand.
It is the only Galician ecological vinegar, containing no sulphites, and with low acidity, golden amber colour and light and fruity aroma. The taste is marked by the raw material used to make it: ecological cider apples.
The Maeloc ecological cider vinegar is a healthy product. It is a diuretic product with antioxidant characteristics, and also helps to control problems related to cholesterol, triglycerides and high blood pressure. In addition, it has no added sugars, is fat and salt free which helps when keeping in shape.
With this launch, we consolidate our positioning as an innovative brand and one that is environmentally friendly via the support offered to ecological farming through specific collaboration projects like the Maeloc Project, which carries out research into the autochthonous varieties of cider apples.