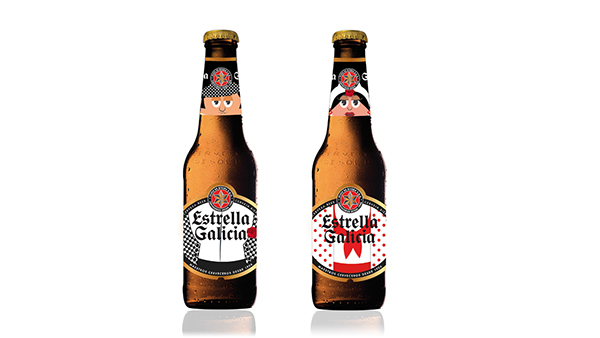 We present this new special edition of Estrella Galicia, which pays homage to the city of Madrid and its surrounding area.
On this occasion, our bottle is dressed up in the typical regional costume of Madrid, the "chulapo" and "chulapa", in male and female version, respectively. 312,000 returnable bottles, in 33 cl. format, have been prepared, and will be available on-trade in Madrid and surroundings.
The bottle will be available from November while stocks last.