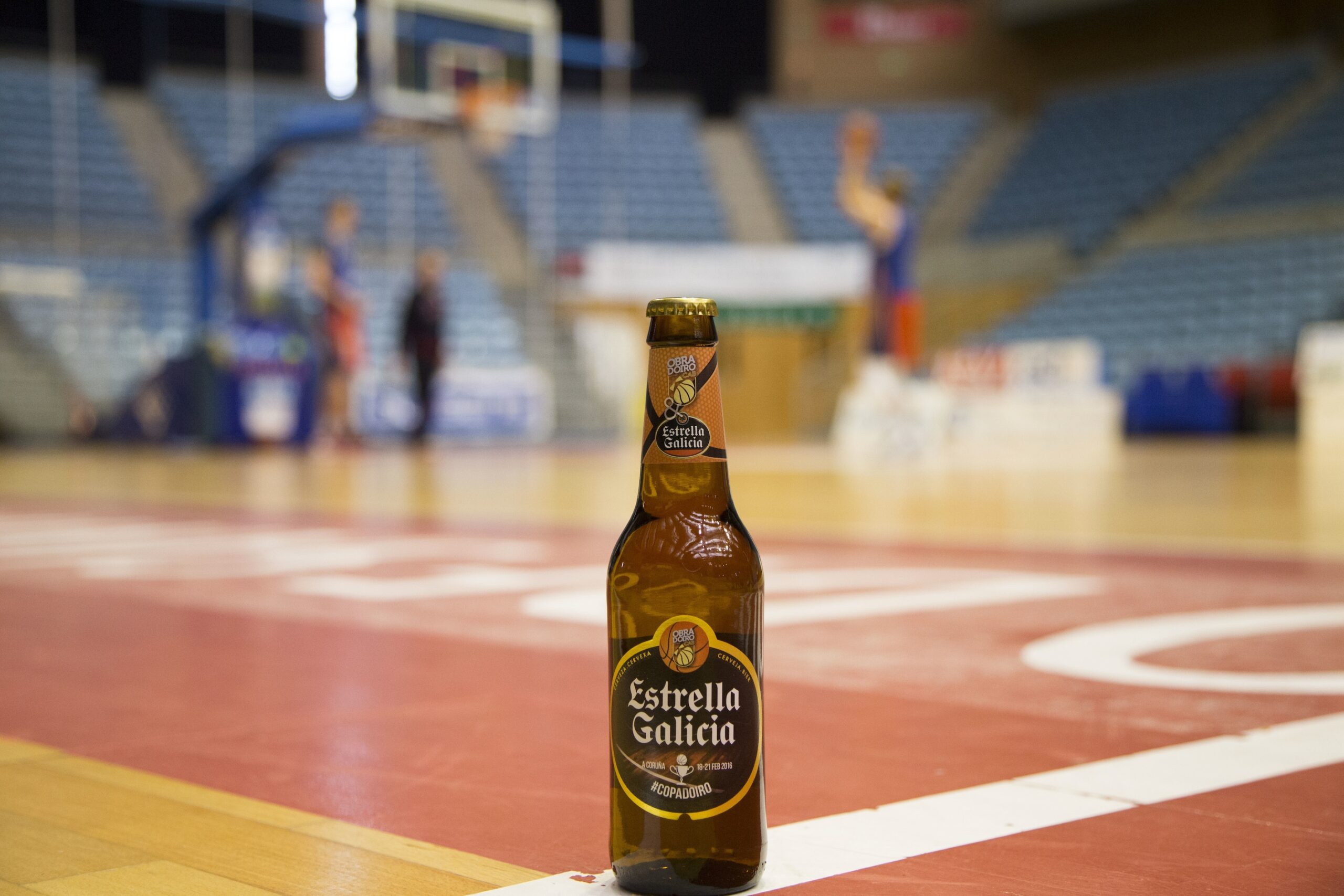 We are launching a limited edition of Estrella Galicia to support Obradoiro, to accompany the team during the upcoming Basketball Copa del Rey 2016. The championship will be held between 18 and 21 February, and the CAB from Santiago de Compostela will be the host team for this edition, which returns to the city of A Coruña after 23 years.
The design contains basketball motifs, present on both the front as well as on the neck label, and the wording "Obradoiro & Estrella Galicia". The label also contains the club's logo and the #Copadoiro hashtag, as well as the dates on which the competition will take place (18-21 February 2016).
This initiative falls within the Proximity strategy, through which we seek to build a close relationship with our consumers and clients. This edition will be available while stocks last, starting this week. 2.5 million 33cl bottles will be available.