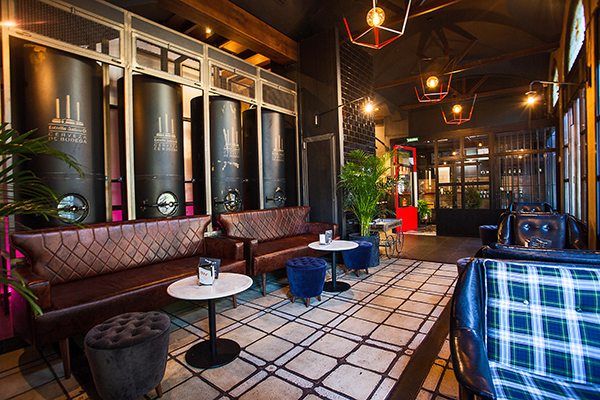 Both our Bar in Vigo, located in Plaza Compostela, and the one in La Moraleja, in Avenida Europa, have had a facelift. In Vigo there has been a great change in décor, La Moraleja, Madrid, has been totally refurbished and has increased its capacity. The result of these changes are two carefully designed premises, where our Company's beers can be enjoyed.
In our Vigo bar the new decoration reflects the latest tendencies, and has differentiated areas for customers. There is now an inside terrace, with sofas, where our vertical cellar beer tanks have been installed, the first in Vigo. As a differentiating element, black has been used to decorate our Cellar Beer (Cerveza de Bodega) steel tanks. Within this new style, an area of tall tables has been included, where our customers can enjoy an informal meal accompanied by our products.
Another novelty has been the creation of a 1906 corner, especially designed for our bar in Vigo by our Trade Marketing team. The restaurant has been modernised and two spaces have been created with central tables and reserved areas. The menu has also been adapted to fit in with this new type of premises.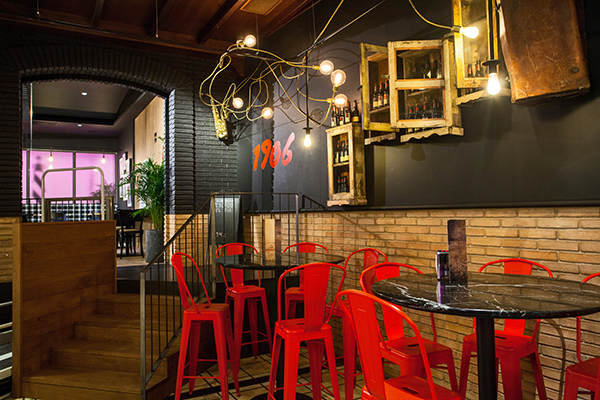 In La Moraleja, Madrid, the bar has undergone an important change, as the space available has increased significantly due to the acquisition of the adjoining premises. Hence, we have taken advantage of this to modernise the décor, create new areas, and update existing ones.
There is a new outside terrace, and the existing one has been turned into an adaptable area, allowing it to be open or closed according to the time of year. A new dining area has also been created, with movable panels that allow the creation of reserved areas according to the customers' needs. In addition to this, the bar area décor has undergone a change by using materials such as metal and wood to create an industrial style.
These spaces attempt to respond to the needs of our different types of customers in our La Moraleja bar and the different moments of consumption, which range from business lunches to informal, weekend family dinners. For this reason, we have opted for decoration that combines different styles and that adapts to different moments.