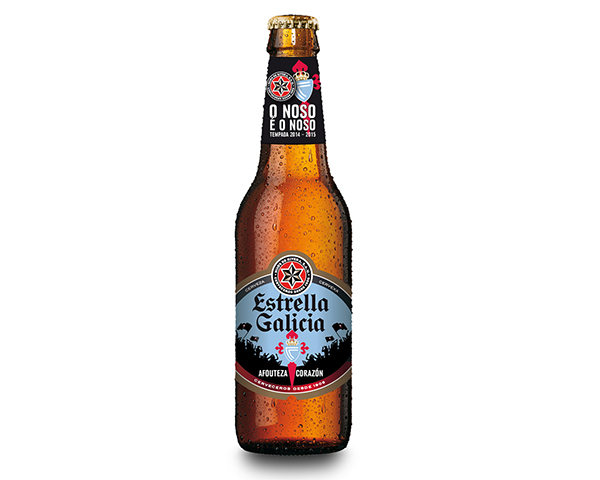 Our Estrella Galicia beer launches a new personalised edition dedicated to Celta Vigo.
Following the success of the bottles commemorating the promotion of Deportivo and Lugo avoiding relegation in June, our brand once again shows its support for Galician football, this time by backing the team from Vigo in the run-up to the start of the 2014-15 season.
This new personalisation is carried out within our Galician campaign "O noso é o noso" (What's ours is ours"), through which we reach out to our Galician consumers to share the most representative moments and events in our region.
On this occasion, the bottle shows the Celta crest on the main label along with the message "Afouteza, Corazón" ("Courage, Heart"), and on the neck label the slogan of our campaign "O noso é o noso" ("What's ours is ours").
600,000 33cl bottles of this special edition will be distributed on-trade in the Vigo area until the end of August.