We inaugurated MEGA this morning and at the event were authorities like Alberto Núñez Feijóo, president of the Xunta de Galicia; Javier Losada, representative of the Government in Galicia; Inés Rey, mayoress of A Coruña; Román Rodríguez, Culture and Tourism regional counsellor; and Valentín González Formoso, president of the Diputación de A Coruña.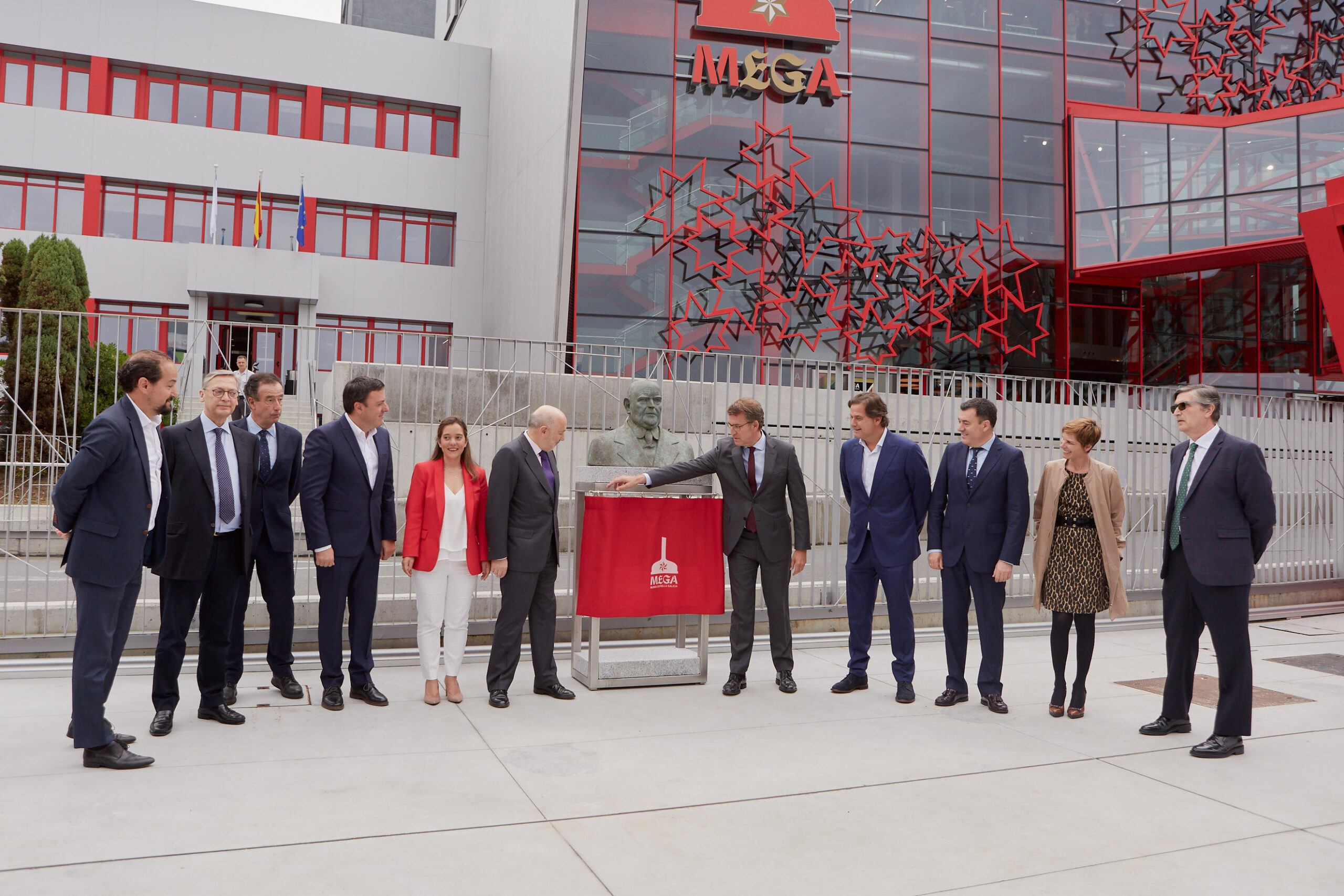 On 19.06, an emblematic date for the company, the official inauguration of MEGA, Mundo Estrella Galicia(Estrella Galicia World), our company's museum project in A Coruña that is located within our brewery took place. The inauguration event was presided over by Alberto Núñez Feijóo, president of the Xunta de Galicia, who was accompanied by authorities like: Inés Rey, mayoress of A Coruña; ValentínGonzález Formoso, president of the Diputación de A Coruña; Javier Losada, representative of the Government in Galicia; and Román Rodríguez, Culture and Tourism regionalcounsellor.
The event began with the unveiling of a commemorative plaque next to the bust of José María Rivera Corral, who founded the company in 1906, which was followed by a tour of the facilities, which gave way to the speeches.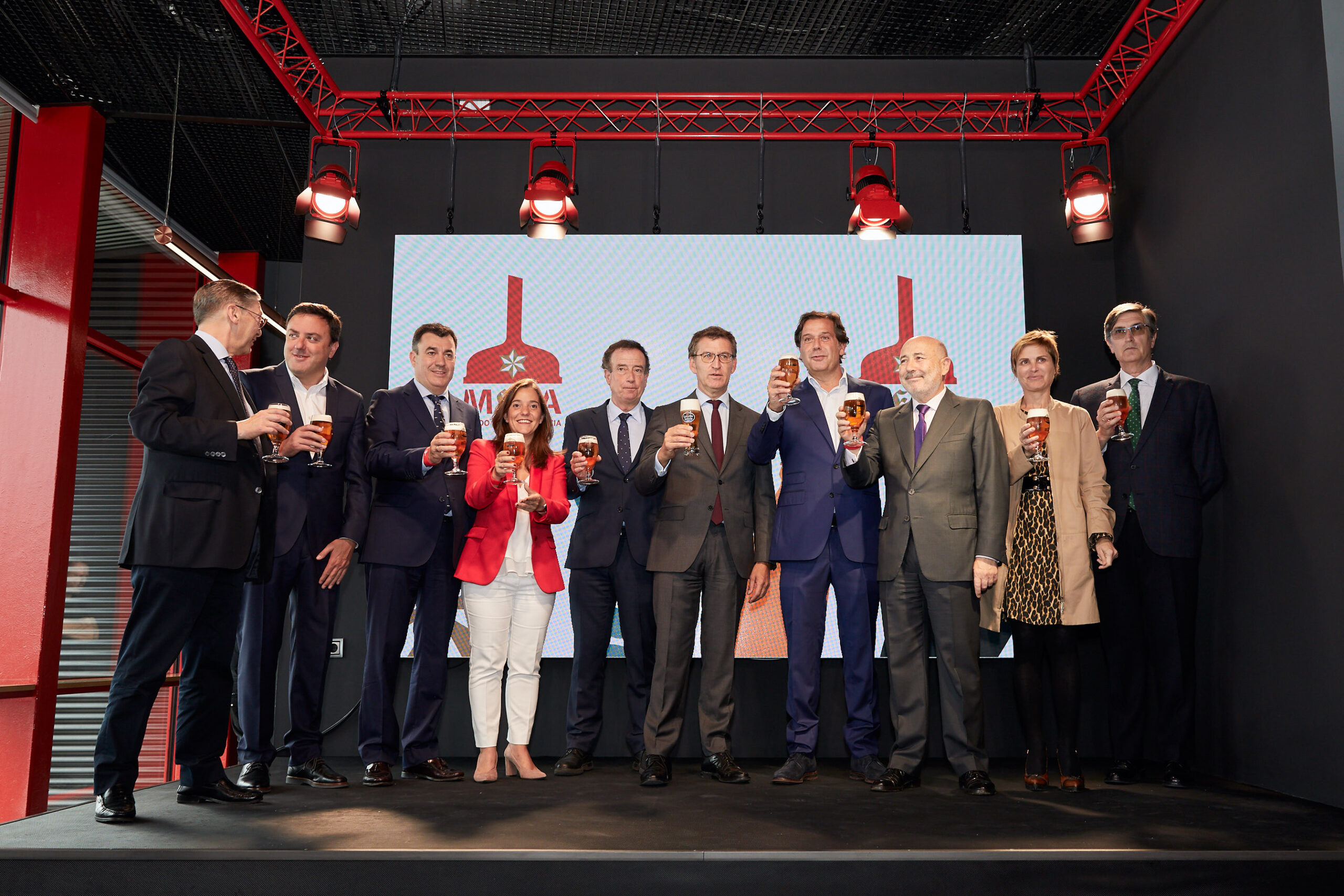 Ignacio Rivera, CEO of Hijos de Rivera, wanted to highlight the role that the Rivera family had had as protagonist of the company's history for five generations, as well as the employees' commitment to the business project. He also pointed out that this project arises from "our love for beer and our need to share what we so as representatives of a beer culture that is over a hundred years old."  He also reminded those present about the role that Galicia plays in what the company is nowadays, bearing its name as a flag on the brand itself. 
With regards to MEGA, the head of the company invited all beer lovers to visit what he metaphorically described as their "cathedral", and turn this space into a place of pilgrimage.
The president of the Xunta, Alberto Núñez Feijóo, acknowledged the exemplarity of the company as a model and reference for all Galicians. He wanted to thank the company " for continuing in Galicia, for maintaining the production centre here, now and in the future" through decisions that have not been easy but that make the company an example to follow. Feijóo defined MEGA as the "temple of beer".
MEGA, a space designed to see, touch and try.
MEGA is an exhibition space with an experiential and educational character that not only focuses on content related to the Hijos de Rivera company and its history, but also brings visitors close to the world of beer and allows them to see a selected number of process and production points in situ.
That is one of the main characteristics that make MEGA unique: the fact it is located in the Estrella Galicia brewery itself and its integration with its daily life, which allows us to show real stages in the beer production and bottling processes.
This project, which aims to become one of the essential museums to visit in Galicia, has 2,500m2of exhibition space on four floors for which exhaustive research, gathering, and classifying data has been carried out of the company's over one hundred years of history, creating a catalogue of over 14,000 references. The old boiling room has also been restored and transformed into an extremely valuable museum space from an artistic and industrial perspective due to the murals around it, work of the artist and ex-football player, Ángel Atienza.
Visitors can choose between different experiences based on their interests, such as a non-guided visit, a guide tour, or beer workshops, and they will be able to see, touch and taste throughout the visit, i.e., they will be able to experience the world of beer first-hand. The whole museum experience is based on offering a personalized experience that allows the visitor to interact with different elements and obtain information based on their own preferences. To do so, the innovative identification system has been used. Visitors will wear a bracelet with a chip that will identify them and adapt contents to their demands, offering a unique user experience in each case.
This ambitious museum project opens today after six years of planning, and thanks to the company staff and 40 suppliers.