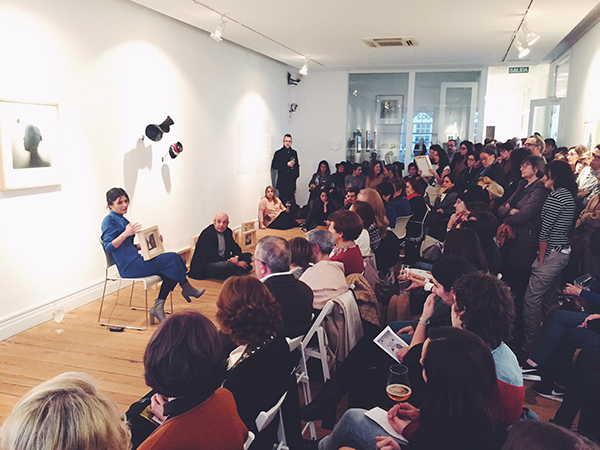 Last Friday the Galician designer Maria Barros presented her 12 Views in the Vilaseco Art Gallery, as part of the cycle "12 Miradas, Riverside". This project aims to bring creativity and art closer to our lives, to our daily work and to the rest of society.
Nearly 200 people attended the Vilaseco Art Gallery in A Coruña to listen to the talk given by Maria Barros. She went through a selection of 12 pictures that have a special meaning for her work and that, just as she said, have allowed her to go over and think about the references and inspirational elements that have marked her path to the day. A track that has been very intense compared to her youth, and that has turned her into one of the most renowned Galician designers in the international scene.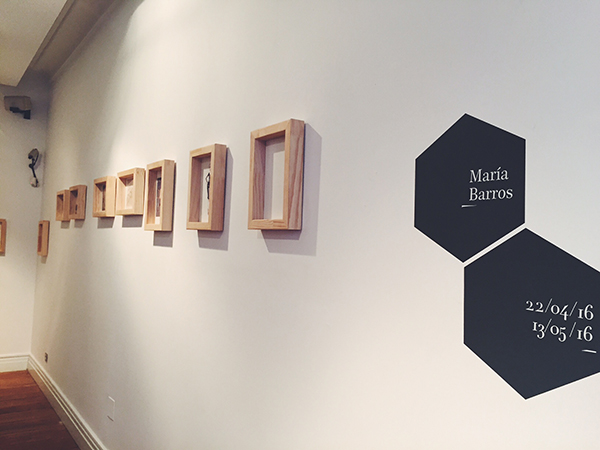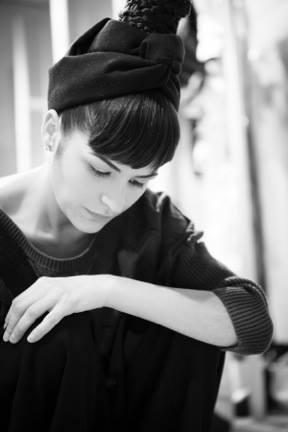 María Barros studied in Milan and Franca Sozzani, Italy Vogue Director, directed her thesis. She was 21 when she received the "Moët & Chandon Young Fashion Award" to the best young European designer.
She was very young when she set up her own firm, which bears her name: María Barros. From then onwards she presented her collections in different international catwalks such as the Gaudí Catwalk, the Milan Catwalk and the Mercedes-Benz Fashion Week Madrid.
In 2012 she was the first Spanish designer nominated to the International Woolmark Prize in its European edition, where she ended up finalist after presenting her work to Alber Elbaz and Alexandra Shulman, members of the jury in London. During three consecutive years she was also finalist in the contest Who's On Next, organized by Vogue Magazine.
Since 2013 María Barros gives conferences and carries out master classes in collaboration with fashion schools and universities such as the ISEM Fashion Business School or the EFTI School of Photography, among others. Currently she is a member of the creative team of CH Carolina Herrera.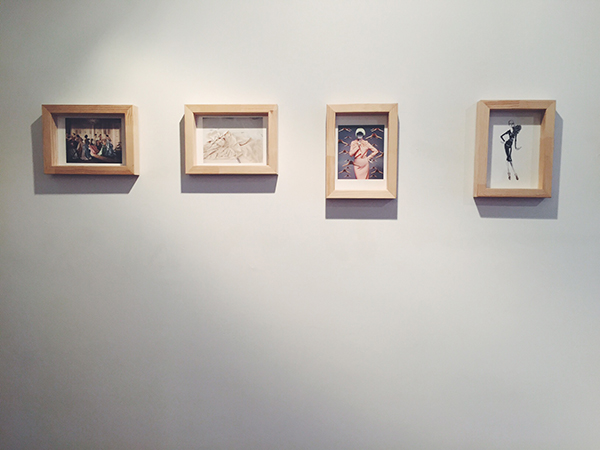 This exhibition is part of the urban dimension of the project "12 Miradas, Riverside" that allows different artists to present their 12 Views and talk about the images that inspire them and that are important for them.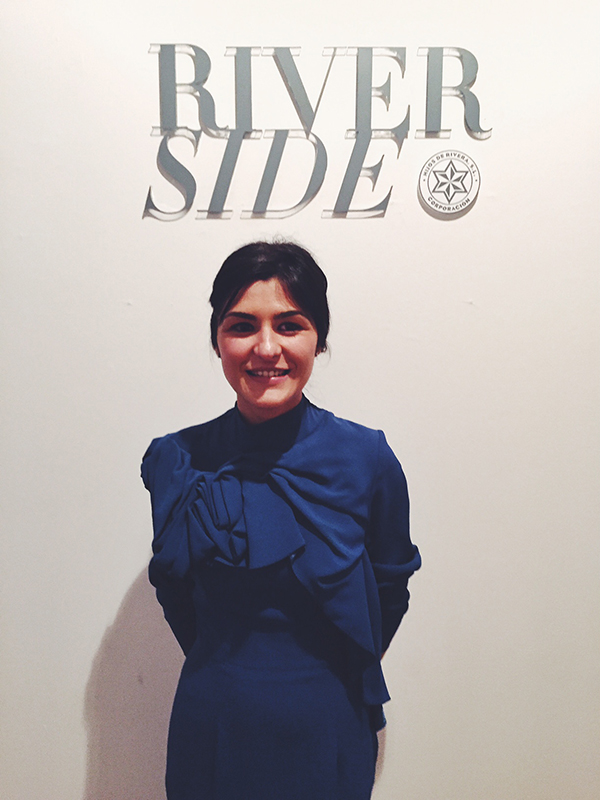 The rural dimension of the project, Riverside, will take place in the Ribeira Sacra, where the artists will carry out workshops in our Ponte da Boga and Maeloc facilities. These workshops will be undertaken by four artists (one each month) who will supervise the activities of young avant-garde creators and art researchers, fulfilling our commitment to support, promote and encourage projects that represent a step forward in knowledge, experimentation and development in the rural area. These young researchers will participate through a scholarship program.