MotoGP World Champions with Marc Márquez.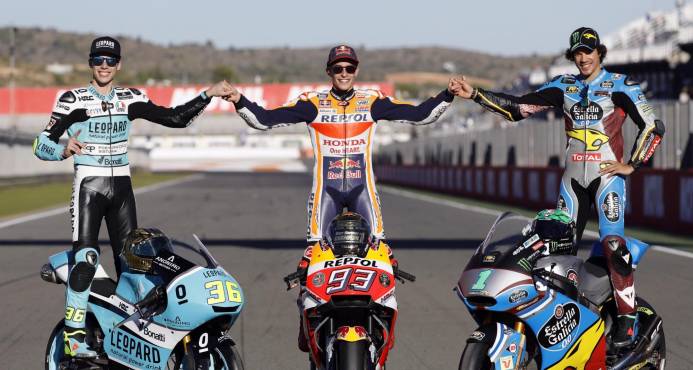 Marc Márquez has done it again. In the last race of the season, he has been proclaimed the World Champion of MotoGP, the top category of the Championship. He has once again filled us with joy, for the sixth time since his first world title in 2010.
With a seven-year history, on Sunday we closed another success-filled season, during which we have dreamt on wheels with the Team Estrella Galicia 0,0 and also with Franco Morbidelli who, just two weeks ago and just before the end of the season, made us Moto2 World Champions at the Sepang International Circuit.
Two victories and two world titles that confirm that our investment in the talent, the overcoming of obstacles and the effort of our young talents was not a mistake, and reinforce that our support of the motor world still bears its fruits, as seen at the weekend, by renewing our commitment our commitment to Marc VDS and Monlau Repsol Technical School.
Firmly supporting talent and growing with our champions is what motivates us and what inspires us to continue in this great project that one day we dared to dream about.
Thank you all and Congratulations!!