Issue 29 of our corporate magazine is available in digital format on the Company's website. In this new issue, you can find out about the company's activity in the last few months, and catch up with everything that's been happening since the last issue.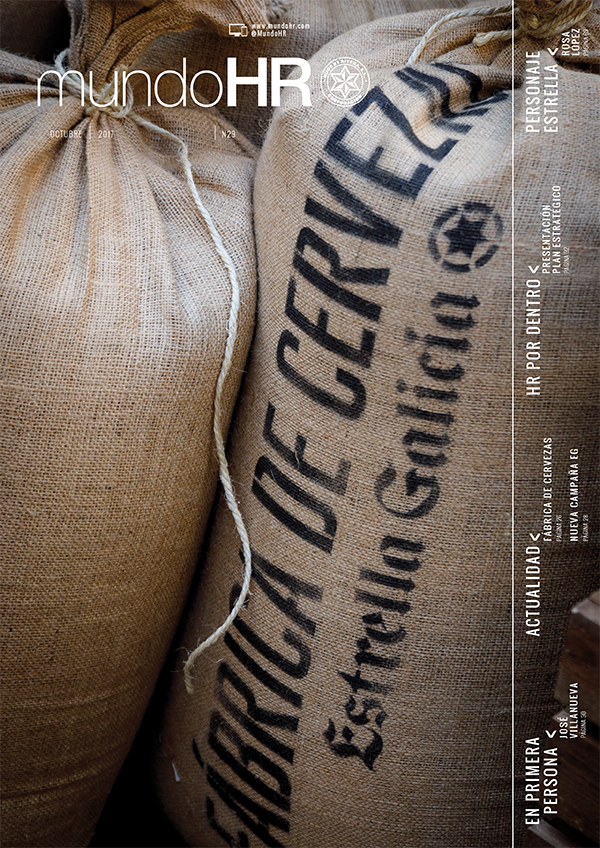 Since April, the company's activity has been non-stop. They have been packed months during which we have experienced important moments, such as the announcement of the construction of our second brewery in the world, the launch of a new Estrella Galicia advertising campaign in Spain in September with 'Una Historia Diferente' ('A Different Story'), 1906's international invitation to the urban artist Banksy to commemorate Las Meninas de Canido and the Grand Final of the IV Campeonato de Tiraje de Cerveza Estrella Galicia (IV Estrella Galicia Beer Pulling Championship) at the Salón de Gourmets, where we discovered the Best Beer Puller in Spain.
We also enjoyed festival season and the best Spanish and international music, and were at the most iconic popular festivities in Spain with our brands, who wanted to celebrate consumers' special moments with them by launching special editions of labels and special campaigns.
On the front of the magazine, we have something that has left no-one indifferent: the presentation of the Fábrica de Cervezas Estrella Galicia project, the new seasonal range of beers that was launched with a beer made with Padrón peppers. This important backing of innovation emphasised our own personality as a family of brewers dating back to 1906, and our unique way of doing things.
Want to know more about our company? Click here to read issue 29 of our corporate magazine, mundoHR.