Ten bartenders from Andalusia measured their skills and creativity when proposing different cocktails with Maeloc ciders. The winner won the jury over with a Strawberry Mojito with Maeloc strawberry cider as the protagonist.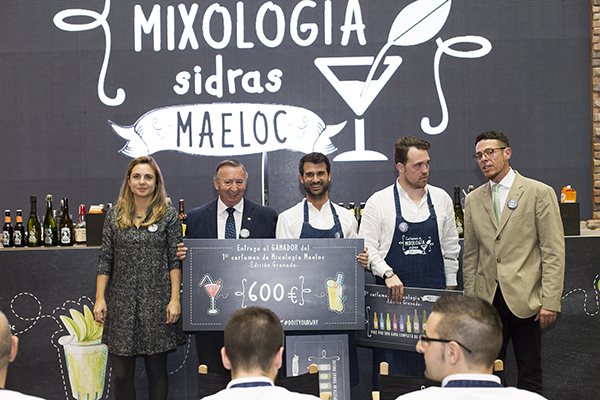 Our cider brand Maelochas held the 1st Certamen de Mixología(Mixology Contest) named after it, at Granada Gourmet, that aims to reward bartenders' imagination and skills when making cocktails with cider.
Ismael Muñoz from La Reserva de Sotogrande in the province of Cádizbeat the other nine aspirants that were representing bars from different parts of Andalusia. They all took part in a number of different tests in which they were asked to present surprising proposals that had Maeloc ciders as an ingredient.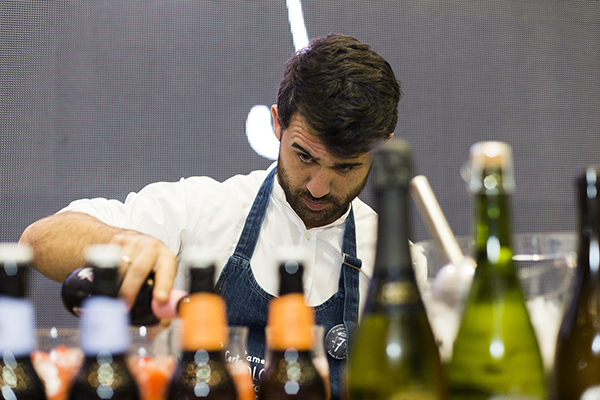 The winner conquered the jury with a Mojito de Fresa (Strawberry Mojito) with Maeloc Strawberry Cider as the protagonist, receiving a cash prize of €600, as well as a range of Maeloc products.
The runner upwas Agustín de la Casa-Huertas from the brasserie Camino de la Huerta in Alomartes, Granada.
The jury pointed out "both the skills employed when making cocktails and the creativity and knowledge about the world of cider were taken into account." It also highlighted that "the level of correct use of cocktail- making techniques was really quite high throughout the contest." There is an infinite range of proposals, but the jury has determined which mixes contain a better harmony of flavours, those that admit cider better when combined, those that are visually more elegant, or those that are the most surprising on the palate.
Maeloc has stated that the objective of the contest is to spread the potential and versatility of their ciders when it comes to creating cocktails that can accompany the different parts of the day.