Yesterday morning, the presentation of the third edition of Incitus: negocios condenados al éxito (Incitus: businesses condemned to success), which will search for the best catering project of the year in Galicia, was held at our Vigo beer hall.

After the success of past editions, during which the programme received over 100 applicants, Incitus continues to energise the Galician catering sector by supporting and rewarding projects that have a business plan based on innovation and creativity, with a solid brand image and a point of sale with a marked, differentiated personality as tools that guarantee the business' success. Our brand Estrella Galicia is sponsoring the third edition of this non-profit initiative, that can count on the collaboration of professionals from the catering sector that advise, train and accompany the participants for free, be they new or looking to redirect existing businesses. Incitus also promotes events open to the public, workshops, training sessions, presentations, and so on, in Galicia.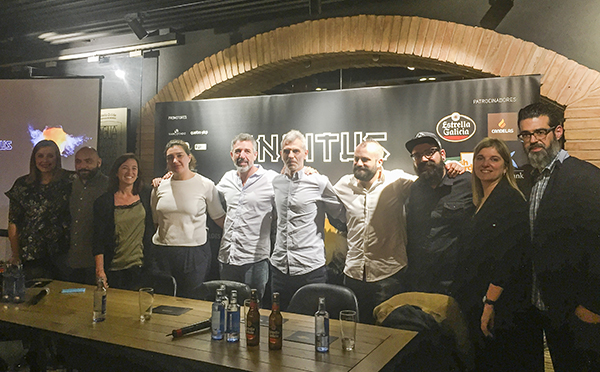 In this new edition, the project will be sponsored by the Michelin star chefs Gerson Iglesias and Pepe Solla, and one of the best Galician sommeliers, Esther Daporta, all of whom were at the presentation, and will be in charge of advising the participating entrepreneurs. The winner, considered the best catering project of the year, of the third Incitus award will receive support to help boost their business project with the collaboration of firms specialising in the fields of marketing, communication, interior design, publicity, and sales amongst others within the catering sector, free of charge.