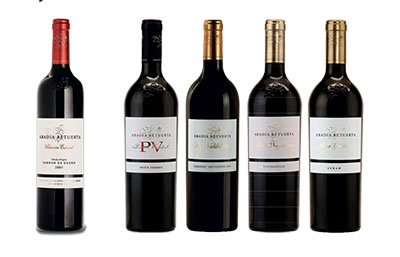 Abadía Retuerta will become part of the Hijos de Rivera portfolio. Our company will begin the distribution of wines from this winery which is located in the Valladolid locality of Sardón de Duero and which has a well-known tradition and recognition for the making of high quality wines. 
Hijos de Rivera increases its offering for the hospitality sector with the five Ribera del Duero wines from this winery, among which the star wine, Abadía Retuerta Selección Especial, can be found, along with the vinos de pago which are produced only if the season is of an extraordinary quality.
Abadía Retuerta Selección Especial is a mix of the best wines of the season and is presented as a perfect representation of the land. Proof of its outstanding quality is that in 2005 Selección Especial 2001 received awards for "Best Red Wine in the World" and "Best Spanish Red Wine" from the prestigious competition, International Wine Challenge in London. The Pagos de Abadía Retuerta are: Pago Negralada, Pago Valdebellón, Pago la Garduña and PV (Petit Verdot).