We have acquired a 32% share of the Irish company O´Hara's, incorporating our company structure into a project with a marked character and personality, consolidating our belief in maintaining our identity as a family company with over a hundred years of beer tradition with unique recipes.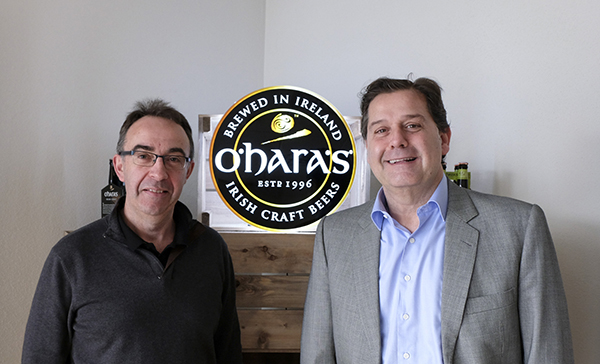 Our company has acquired a 32% share of the Irish craft brewery "Carlow Brewing Company", a family-owned company that began to make craft beers 20 years ago in the demanding Irish market, and is now at the forefront of this craft movement in Europe through its O´Hara'sbeers, the flagship brand of a company that brews traditional Irish beers and its own interpretation of internationally known varieties such as stout, ale, larger and wheat beers. Its range also includes seasonal beers and limited editions that offer proposals based on different types of hop, IPAs and cask matured beers, always using natural prime materials and a very careful concept of what beer making is.
Our CEO, Ignacio Rivera, has expressed how happy he is to have included the company in the O´Hara's project, a proposal with an extremely high value in the global market, that, in his own words "shares our values and the essence of what we are: great beer lovers". He also states that this acquisition fits in perfectly with our company's strategy as Estrella Galicia was created in 1906 by an artisan craftsman with a clear passion for beer. Generation after generation, we have maintained the essence and philosophy of the business, always with the highest respect for that origin, that artisan spirit focused on creating the best product with unique recipes and natural ingredients. In his own words, "the aim is not to be the biggest-selling beer, but the most well-loved and valued by customers."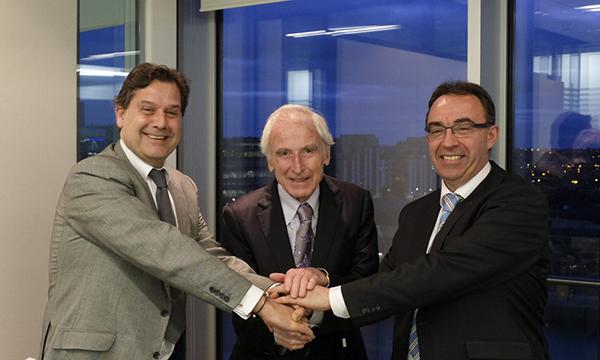 Carlow Brewing Company is a family owned company founded in 1996 in Barrow Valley, the origin of the Irish brewing tradition at the heart of the malt-growing region. Since then it has been at the forefront of craft brewing in Europe, a position backed by numerous awards within the sector. The O'Hara family were pioneers in the new wave of craft brewers that exists nowadays, and they are one of the few that remain as references within the sector, with an annual production of over 3 million litres.
Its flagship beer is O´Hara's Irish stout, but the company stands out for its constant desire to innovate by offering new proposals that surprise the consumer, and that has allowed them to offer a much wider range of recipes of different types of beer, with over 16 different beers on the market simultaneously.
This acquisition was hinted at in Ignacio Rivera's speech when he announced the company results last month, where he did not discard the possibility of expanding the business group, but always within the characteristic of "big craft", a concept under which there is a family- owned beer company, with over a hundred years of history such as Hijos de Rivera.