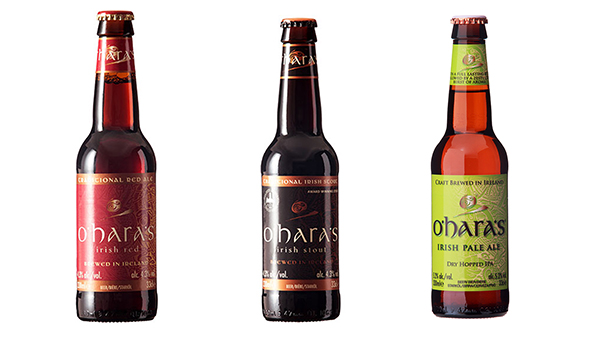 We continue to make progress in our distribution area by adding O'Hara's Irish beers produced by Carlow Brewing Company to our portfolio. This agreement allows us to reinforce our position as national distributor by including beer from such a traditional beer market as Ireland to our offer for the first time.
Carlow Brewing Company, also known as O'Hara's Brewery, was founded in 1996 by the O'Hara family and is still nowadays an independent, family owned company. Located in the Barrow Valley region, south of Dublin, an area known for its links to the Irish beer industry, and the cultivation of barley and hops, the company is a reference within the sector in Ireland.
From Hijos de Rivera we will distribute, to begin with, O'Hara's Irish Stout 4.3%, O'Hara's Irish Red 4.3% and O'Hara's Irish Pale Ale 5.2%, both in barrel and bottled. In the future, new references could be added to our portfolio.
These products join other prestigious imported beers that are part of our list, such as Duvel, Miller, Grolsch, La Chouffe and Liefmans, among others.