Riazor stadium was the setting for the latest edition of El Partidazo ("the Big Match"), where almost 70 people from the company met, and where for the very first time, matches in which employees' children could play were organised.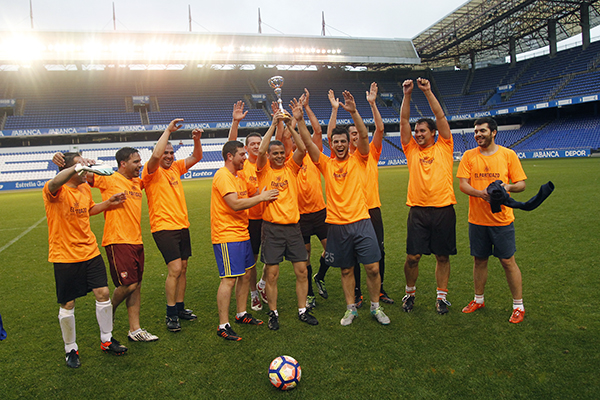 The event was held on Friday 2 June from 5pm, and kicked off with the children's matches. In total, over 30 children aged between 6 and 12, put their ball skills to the test on the pitch where their idols from the Dépor play. After these matches, they enjoyed a healthy snack so they could get their strength back.
Following this, the rest of the matches were held, with the participation of almost 70 company employees who, divided into four teams with their respective captains, fought hard in Riazor to become the champions.
The orange team, with the sales manager for A Coruña, Juan José Merlos, as its captain, was the team that finally walked away with the title.