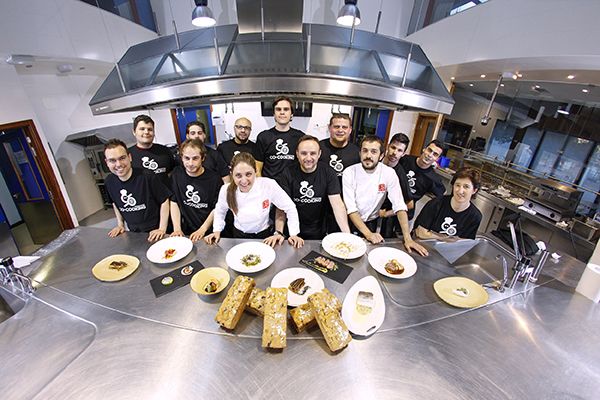 The Hijos de Rivera Co-cooking Programme continues in 2015. For the third consecutive year, we are carrying out this collaborative training programme for future professionals from the restaurant sector, aimed at contributing to their training process, as well as adding value to the potential of our cuisine and the excellence of our products, always from a healthy and sustainable angle.
So far this year, over 60 students have participated in the Hijos de Rivera Co-cooking Programme. Students from different catering colleges have had the opportunity to take part in our programme in cities like A Coruña, Madrid, and Valladolid, sharing kitchens and knowledge with renowned chefs, learning side by side with the best.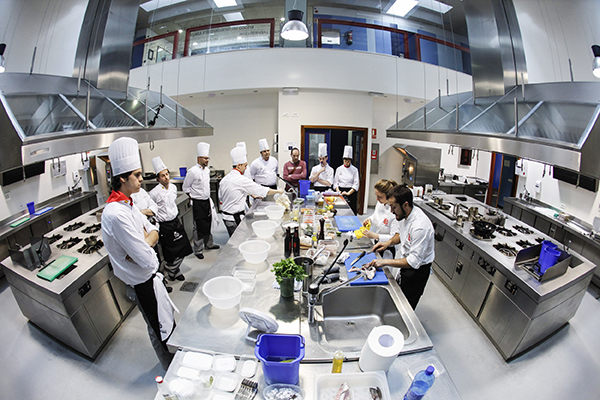 After being present at the Fórum Gastronómico (15-17 March, A Coruña), the Programme was also at the Salón de Gourmets in Madrid (13-16 April) and Alimentaria Castilla y León (5-7 May, Valladolid), and hence taking its first steps on a national scale. This week, it will be at Degustta InCoruña, a project that aims at bringing diverse and innovative gastronomy to the public at the Plaza de Lugo Market, right in the centre of the city.
During this event, which will take place 11-17 May, the Co-cooking Programme will highlight the participation of students from the catering colleges Paseo das Pontes and Fraga do Eume (Pontedeume). Around 40 students will actively collaborate in the various workshops organised by Degustta, working alongside chefs such as Juan Manuel Crujeiras, chef from the A Estación de Cambre Restaurant, or Pablo Gallego.