Our mineral water brand from Granada will dress its 50 cl. bottles with attractive designs from animated films like Madagascar or Shrek.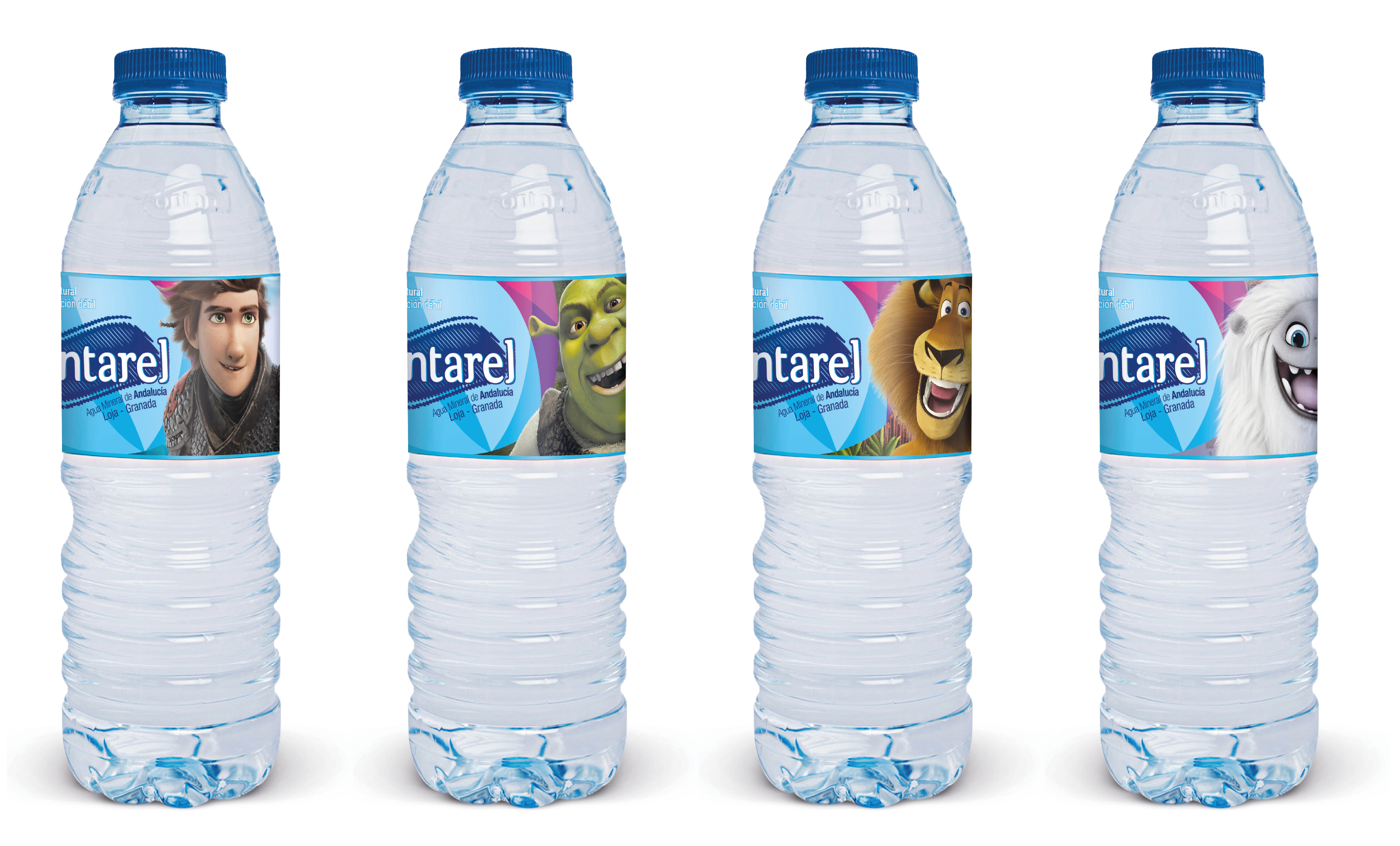 Fontarel adds a new 50-cl. format with the aim of incorporating a new children's reference into its range. In this way, it features on its labels a series of attractive designs in which different successful animated films are depicted among children.
This week the new bottles with four different designs, inspired by the characters from Abominable, How to train your dragon, Madagascar andShrek, will reach the market, to please a wide range of children from different age ranges. This format will be available in 12 bottle packs.
Fontarel
The spring, located in Loja (Granada), was acquired in 2015 by Corporación Hijos de Rivera. Our company thus expanded its mineral water supply, which already included Cabreiroá in Ourense and Agua de Cuevas in Asturias.
Fontarel is located practically in the geographical centre of Andalusia in the municipality of Loja, on the border between the provinces of Malaga and Granada. Located on a plot of 5 hectares and a protective perimeter of more than 50 hectares, it extracts a weak mineralisation water, popular in Andalusia.