Last year, 327,000 euros were invested in the bottling plant of Fontarel in Loja (Granada), which is within the frame of an ambitious growth and modernisation plan in the facilities estimated at 16 million euros. 
Sponsorship of football teams such as Real Betis and Málaga CF have created a huge increase in terms of brand awareness for our Andalusian mineral water brand.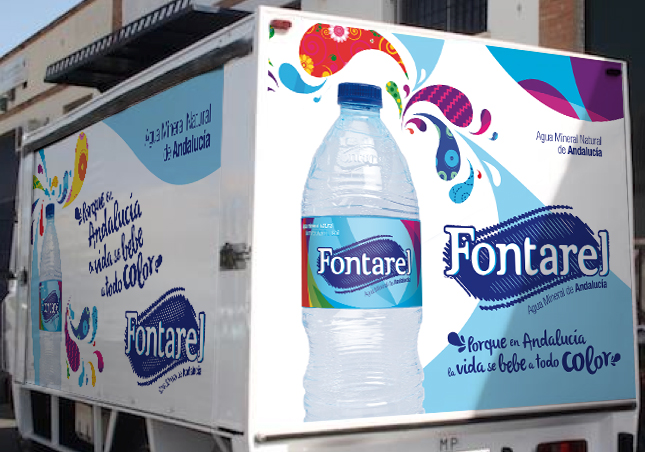 Fontarel saw a growth of 10% in its production in 2017, with 51 million litres of mineral water bottled. The year closed with 5 million euros turnover, 14% more than in 2016.
Since its acquisition by our company in 2015, Fontarel has been immersed in an ambitious growth and modernisation project of its production facilities that will allow 135 million litres to be produced in the mid-term in order to satisfy the projected growth in the next few years. This investment project is estimated to be around 16 million euros.
In 2017 the sponsorship agreements with Real Betis and Málaga CF were announced, making Fontarel the official water for both teams for the next few seasons and increasing brand awareness for the Andalusian mineral water brand.
In recent years, Fontarel has seen an important renewed image with fresher and lighter designs for its packaging and has launched a series of advertising campaigns with the slogan  "Fontarel porque aquí la vida se bebe a todo color"  ("Fontarel because here life is drunk in full colour") starring the singer from Granada, Rosa López.
About Fontarel
Fontarel is practically in the geographical centre of Andalusia in the area of Loja, on the border between the provinces of Málaga and Granada. Located on a site of 5 hectares and with a protection perimeter of over 50 hectares, the water it produces is of low mineralisation, extremely popular in Andalusia.