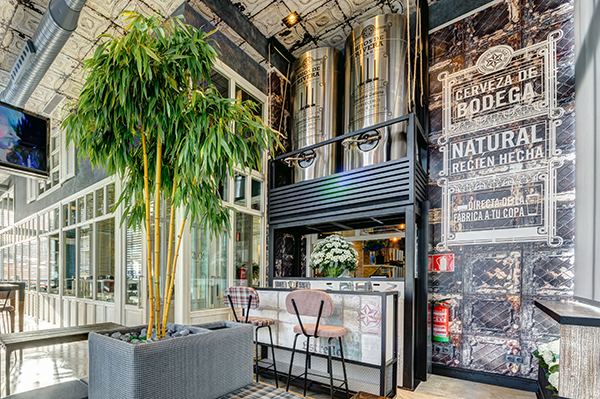 In November, the first pub with vertical tanks for our Cerveza de Bodega (cellar beer) was inaugurated in A Coruña. The Bogart Baar, the only bar in Spain with this kind of tanks, has incorporated them in their decoration together with visible brand elements which are present in different parts of the pub.
The design of these new vertical tanks is the result of a pioneering project promoted by the directorate of Cerveza de Bodega in collaboration with the department of Quality and Innovation.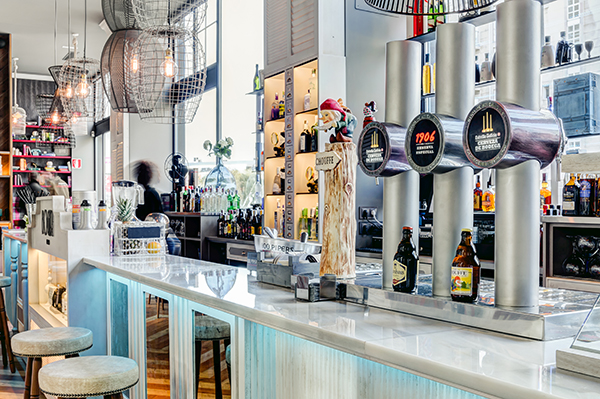 The Bogart Baar is a carefully designed pub where no embellishment has been randomly chosen. All the details are in accordance with the positioning and quality of our brand, something required from pubs that serve our Cerveza de Bodega, which has become a benchmark for image and quality, transferring premium values and identity.
The development of this project has been a step towards consolidating the brand as a benchmark within the sector.