ON WEDNESDAY, WE HELD THE FIRST ESTRELLA GALICIA LATAM BUSINESS CONVENTION WITH THE OBJECTIVE OF STRENGTHENING OUR RELATIONS IN BRAZIL AND OTHER COUNTRIES IN LATIN AMERICA. THIS MEMORABLE CORPORATE EVENT SERVED TO BRING US CLOSER TO OUR KEY DISTRIBUTORS, TO WHOM WE TRANSMITTED OUR GLOBAL BUSINESS VISION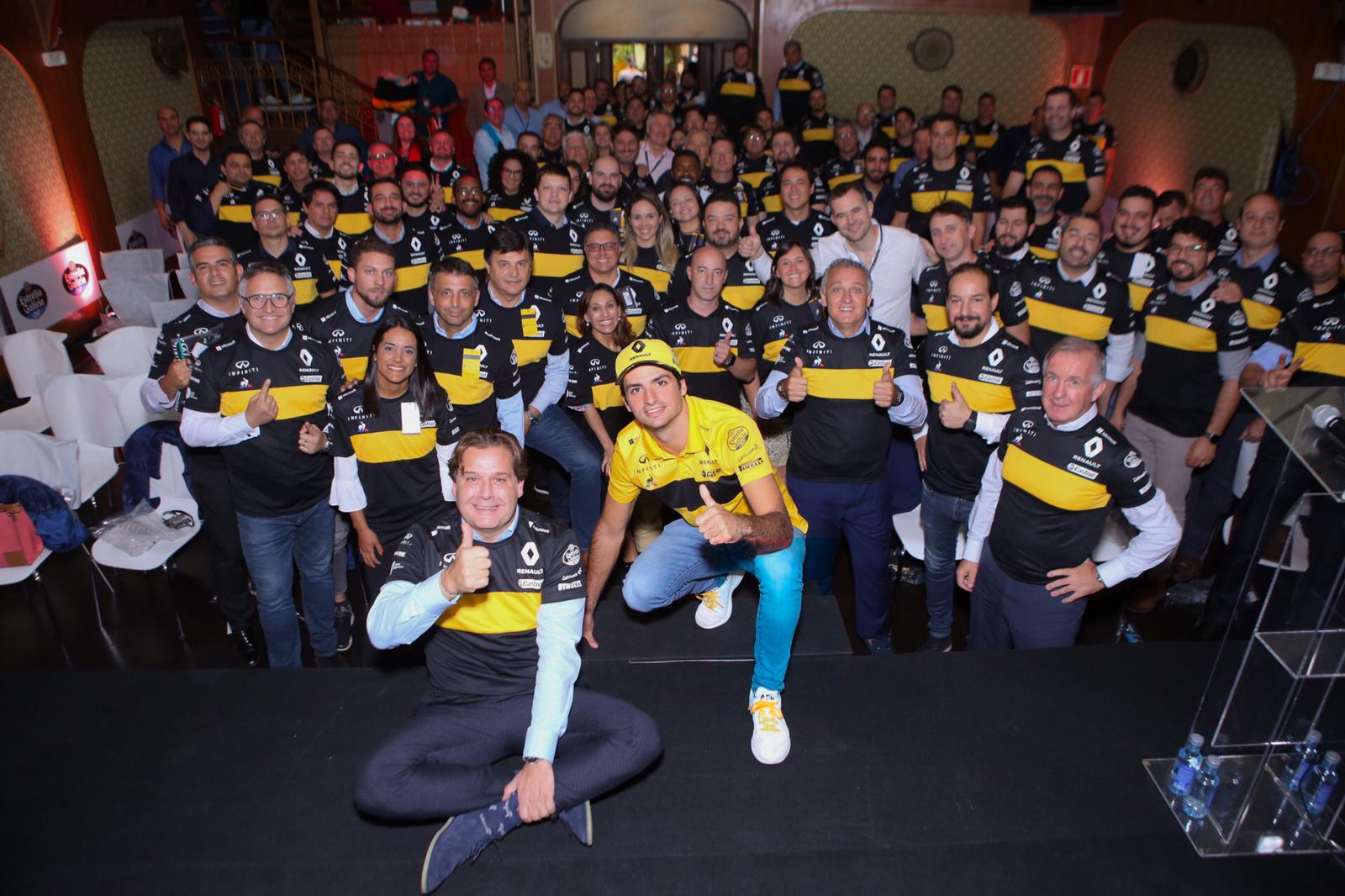 The Estrella Galicia Estação Rio Verde venue was the setting for one of the most special events in the history of Estrella Galicia Brasil, the I Convención de Negocios de Estrella Galicia LATAM (Estrella Galicia LATAM Business Convention), which allowed us to bring together 24 on-trade distributors in Brazil and seven from other countries in Latin America.
Distributors from Uruguay, Argentina, Paraguay, Bolivia, Peru, Chile and Colombia were there, with whom we shared the most important strategic business lines within our next triennial plan, highlighting the importance of Brazil and the other countries in LATAM.
Our CEO, Ignacio Rivera, was present at the event, and we also had a surprise visit from Carlos Sainz, who is in Brazil this week to compete in the Brazilian Formula 1 Grand Prix at Interlagos. During an informal chat, Carlos shared his message of overcoming obstacles and believing in his dreams, as he has done, on the road to becoming an exemplary F1 driver.
The racing driver from Madrid also tried his hand at playing percussion with the Meninos do Morumbi, a charity project that has been helping young people from disadvantaged backgrounds to integrate into society through their passion for music, since 1996.  Meninos do Morumbi currently works with over 800 young people from the city who have the chance of being part of this educational project with Brazilian music at the centre of it, and through it learn to play a range of different instruments.
To bring the convention to an end, we held a corporate event alongside SON Estrella Galicia "Brasil Abraça Espanha" by Toquinho with Silvia Perez Cruz and Javier Colina, which also took place at Estrella Galicia Estação Rio Verde. It was the grand finale to an event that, undoubtedly, has been unforgettable and represents an opportunity to create a close relationship and understand our distributors, key agents in the strategic development of our business in these markets.