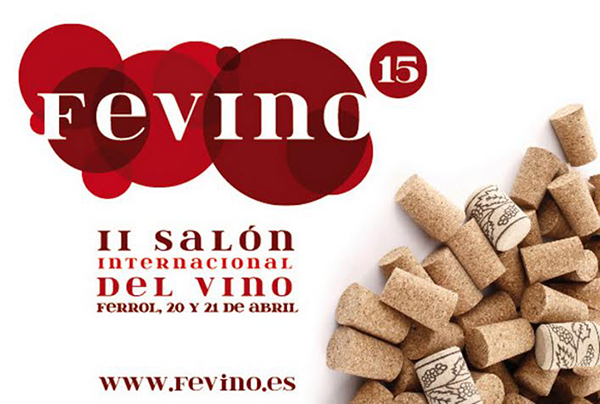 Throughout today and tomorrow Ferrol will become the epicentre of the world of wine. With its new format, reaching out to the professionals, a clear international focus, with the presence of importers from countries such as China, the United States, Brazil, Belgium and Japan, FEVINO will become a reference beyond our borders, a meeting place for wine cellar owners, importers, distributors, sommeliers, enologists and wine professionals, designed to share experiences and knowledge. Hijos de Rivera has joined the event, alongside our winery Ponte da Boga and some of the wines we distribute with which we will carry out a number of tastings and activities.
In order to do so, we have two spaces: one exclusive space called "Aula HDR" for tastings and presentations by some of our wineries, and a common area for all the participants at the event.
The programme for the Aula HDR will begin today at 12.30 with a tasting of Ponte da Boga, followed by another of Vallobera. In the afternoon, the tastings will be of Cillar de Silos and Abadía Retuerta, from 6pm. Tomorrow, Tuesday, the tastings will be held at different times in this order: Abadía Retuerta, Cillar de Silos, Vallobera and Ponte da Boga, which will round the event off at 7pm.
Our general programme at FEVINO will begin today at 1pm in the Aula de Catas I with a shared activity by Belondrade and two other wineries. In the afternoon, at 5.30, we will hold another tasting in the same room with Psi, Flor de Pingus y Pingus, shared with Clos d'Agon Blanc, Fleur de Rocheyron and Château Rocheyron and led by Peter Sissek. Tomorrow at 1pm, it will be the turn of Ponte da Boga Godello, Le Domaine and the first tasting of El Paraguas Atlántico 2014. They will be led by Álvaro Pérez, Dominique Roujou and Felicísimo Pereira.
As a grand finale, on Tuesday there will be an exclusive and new tasting of Hijos de Rivera wines accompanied by music from 5.30pm. The wines that will be tasted are Ponte da Boga Albariño 2014, Ponte da Boga Capricho de Merenzao 2012, Torre Silos 2011 and Terran 2011, and Pago Valdebellón. It will be led by each of the representatives of the wineries present.