We presented the 31st edition of the Festival Noroeste Estrella Galicia this morning. Once again, we are backing quality music for all the public, increasing both the available venues and the number of acts, and doubling the hours of live music, which this year will top 200.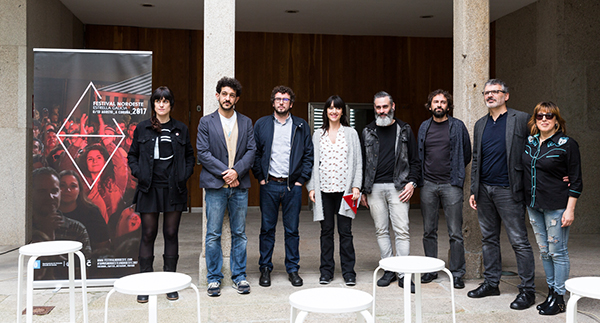 Like every year the city of A Coruña is getting ready to host a new edition of the Noroeste Estrella Galicia from August 8-13, a music event that has become a reference in the north of Spain, and an unmissable summer date for lovers of good music.
Promoted by the Council of A Coruña, and with the special collaboration of our brand Estrella Galicia, the Festival Noroeste Estrella Galicia presented this morning the line up for its thirty-first edition, at the Fundación Luis Seoane in A Coruña. The festival this year has more venues, more music and more unique experiences to enjoy accompanied by an Estrella Galicia.
It promises to rediscover bands and singers that will thrill music fans. It promises to rediscover the city's love for music, whatever the style, from blues to hard-core, including folk and indie. It promises to rediscover an open city where music will fill the squares, and promenades, the most emblematic buildings and even the sea, for free.
The first of over 90 bands that will bring this new edition, headed by the renowned British band Keiser Chiefs (on Riazor beach on 11 August) to life have already been confirmed. Among the confirmations are the only summer dates in Galicia that Surfin' Bichos, one of the legends on the Spanish independent music scene, will play, and of New Day, the new project created by the ex-band members of Dover.