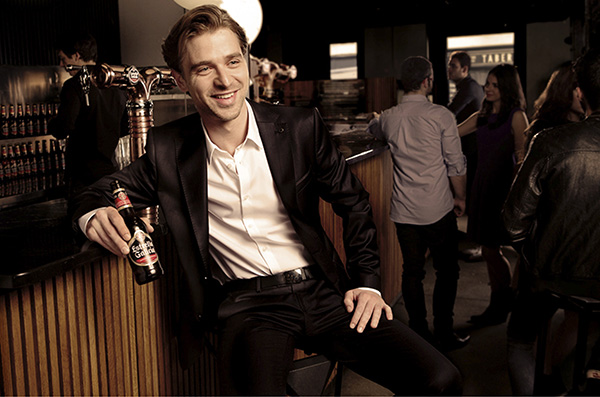 With the start of the new year, Estrella Galicia is launching a new nation-wide advertising campaign.  "Estrella Galicia, Outrageously Good" is the slogan for this ad which will be shown on the most important Spanish TV channels and which will be featured on all media platforms, reinforcing the position of our beer as a quality, Premium product.
This is Estrella Galicia's fourth nation-wide campaign since we made a commitment to increasing our presence in the Spanish market.  After introducing ourselves with the "tu vida en cifras" ("your life in figures") campaign, the "Estrella Galicia, Outrageously Good" and "Estrella Galicia, Scandalously Good" campaigns followed, and our next step is the "Estrella Galicia, Outrageously Good" campaign, which harks back to the slogan of our first campaign.
The idea behind this ad arises from the results of a study carried out which states that 90% of people who arrange to meet up for a beer don't ever meet up. The central idea is that they were never told that the beer they were meeting up for was an Estrella Galicia. This is the main idea behind the TV ad in which the protagonist makes a call from a bar and offers to buy the person on the other end a beer. Then, we see how he highlights the fact that, because it's an Estrella Galicia, it's an impossible invitation to refuse.
Included in the campaign is the possibility for consumers to take part by sharing their statistics and other opinions via social media. Take a look on lacervezaquenodeberiasperderte.com