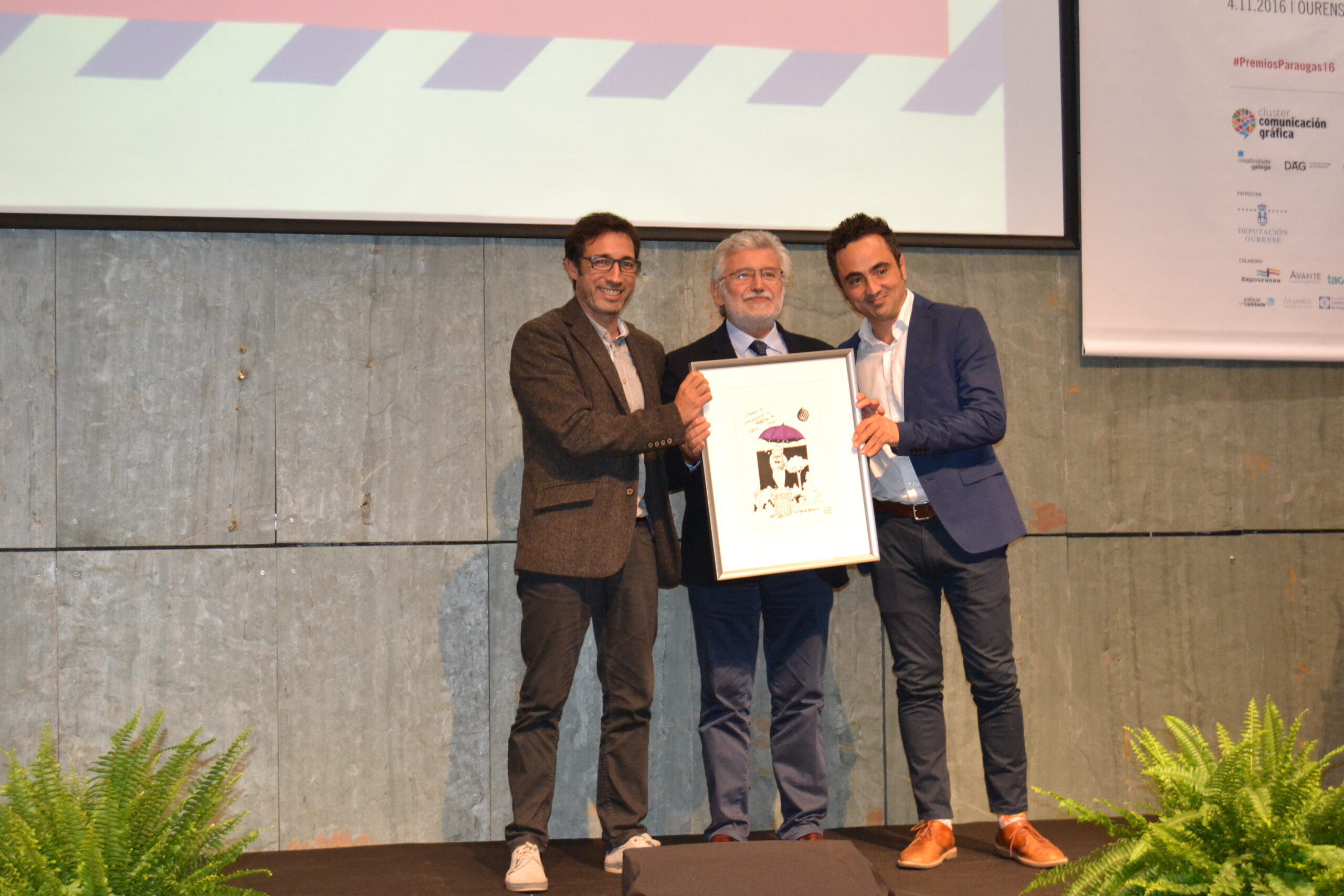 On the 4th of November the "Premios Paraguas" awards of the Graphic Communication Cluster of Galicia took place in Ourense. These awards were created to publicly recognize the work of companies and professionals in the communication sector in Galicia, and in this edition our "110 Labels" campaign emerged as one of the winners among 480 candidates.
The Best Integrated-Cross Media Idea award was for Estrella Galicia's "110 Labels" campaign. The jury acknowledged the action for its quality and as an example of what an integrated or cross media campaign should be, that is: media and supports that are linked and integrated in such a way that they take advantage of each others qualities to reinforce the campaign.
Jose Cabanas, the company's CMO, accepted the award in a ceremony organized by the Communication Cluster of Galicia on Friday the 4th of November in Ourense, and thanked all the artists that took part in the project: "thanks to Manel Craneo for gathering over 50 illustrators and making this project possible". He also highlighted the work of the Imaxe agency, with which they have collaborated to develop this campaign.