There is a special pack for fans of the brand and the series Money Heist that is not sold, it is achieved by negotiating with the actor Ramón Aguirre, who brings to life the fictional Logroño .
Estrella Galicia celebrates the end of the Netflix series Money Heist  coinciding with its fifth and final season, and they have not come up with a better ending than to share part of their gold.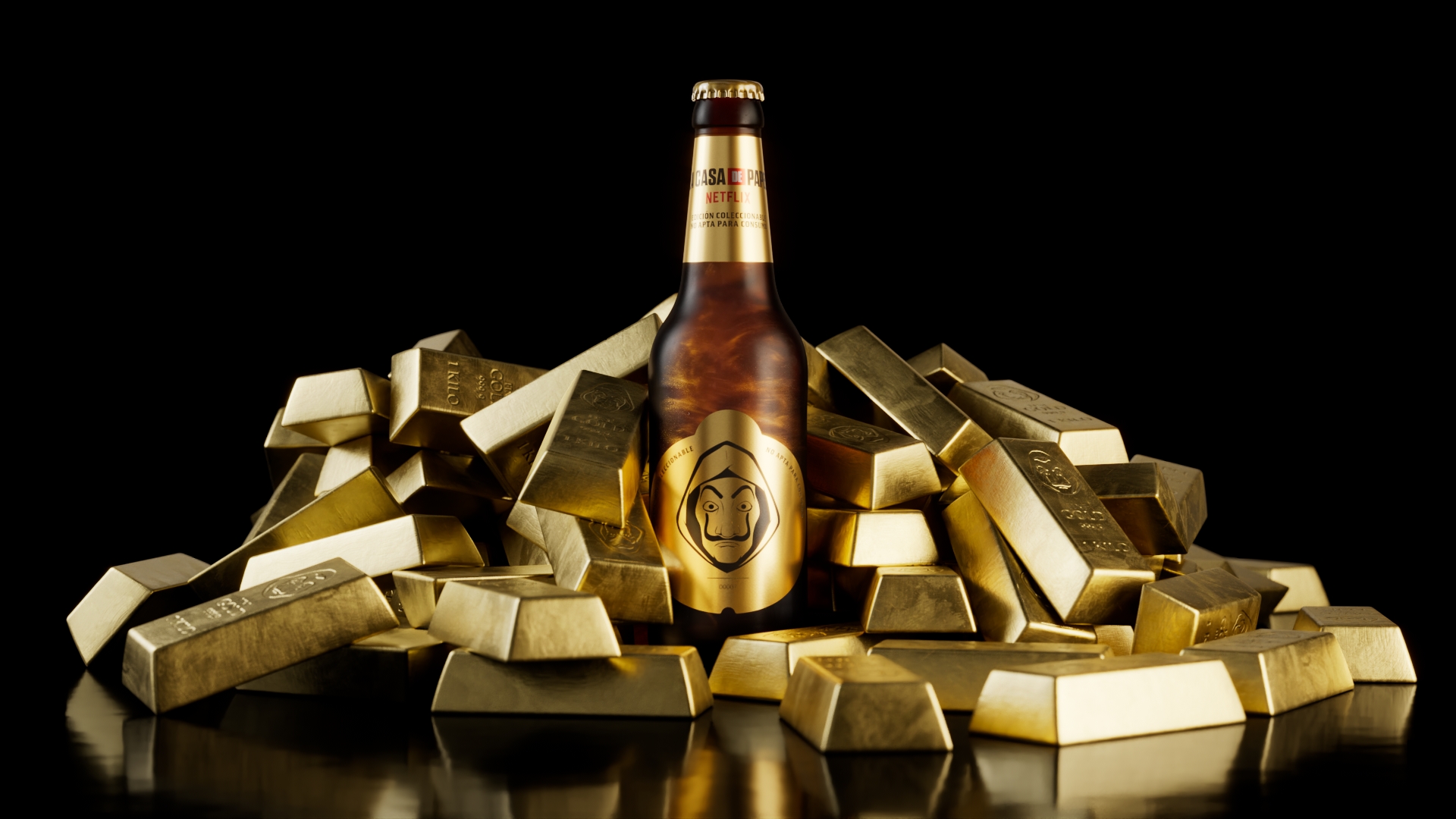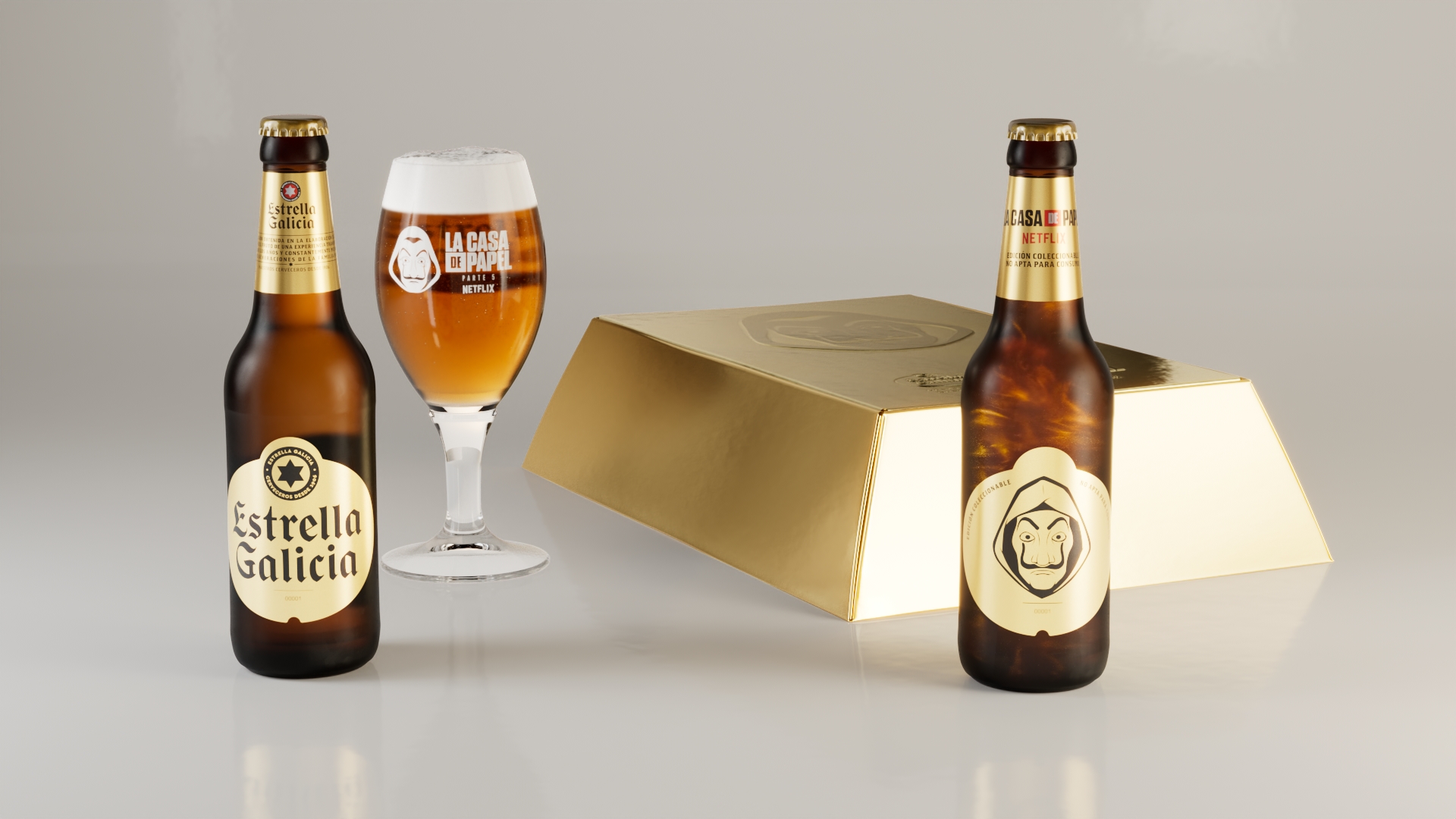 Estrella Galicia celebrates the end of the Netflix series, Money Heist, with the launch of a special and very exclusive edition that pays tribute to the band led by El Profesor. Consumers will have the opportunity to take a share of the gold extracted from the Bank of Spain, but it will not be for sale, as they will have to negotiate with one of the characters of the series,  Logroño, to get the coveted loot.
Logroño himself is in charge of starring in the miniseries of 4 episodes through which how part of the gold arrives at the factory in A Coruña is explained and how it is part of a very special pack. That gold will be present both on the outer packaging, shaped like an ingot, and inside. There you will find, in addition to a tribute glass to the Money Heist series, two bottles: a special edition of Estrella Galicia with gold labeling and an edition where the gold will be inside the bottle. In this second case, it is not suitable for consumption, but it is worthy of a collector.
All fans of the brand and the series will be able to participate in the dynamics that Logroño leads and get the special pack of the Estrella Galicia. Once fans have registered on the website  www.estrellagalicia.es/plan-reparto/ they will have to wait for the instructions to try to get hold of this loot in the form of an ingot. Only the fastest and most knowledgeable about the series will be able to grab it.
Estrella Galicia has experienced first-hand the success of the Netflix series since its inception with a very careful integration of the brand and a very recognizable identification with the values of La Resistencia, which has transcended to be even the slogan of its latest advertising campaign. After the end of the series, it has come up with nothing better than sharing its share of the gold with consumers.
But, not only consumers will be able to claim their share of the spoils, but the clubs CD Lugo, RC Deportivo de La Coruña, Real Valladolid CF and RC Celta de Vigo, sponsored by Estrella Galicia and members of the Resistance will also reclaim from Logroño their ingots in a very special manner in the next sporting events.