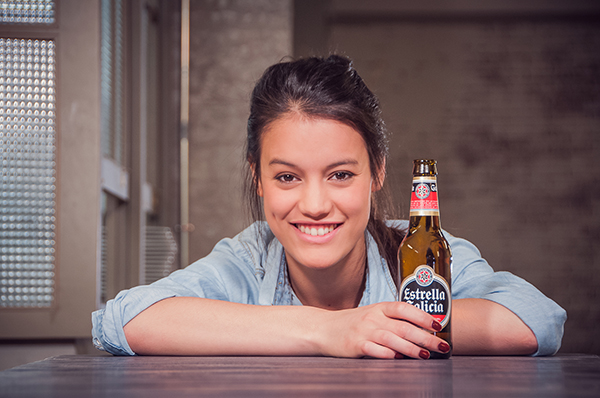 Estrella Galicia is one of the most well-known food & beverage products among foreign tourists who visit Spain, according to a study carried out by the Federación Española de Industrias de Alimentación y Bebidas (FIAB) and the Leading Brands of Spain Forum who consider Spain to be facing a great opportunity to increase its exports, based on the high quality of national products and the loyalty to Spanish gastronomy shown by foreign tourists. 
According to the study called Percepción de los productos y marcas agroalimentarias de España en turistas extranjeros ("Perception of Spanish product and food brands by foreign tourists"), tourists know an average of 7 brands out of 36.  Among the most recognised by the tourists that visit Spain are Estrella Galicia (46%), Bodegas Torres (42%), Bodegas Tio Pepe (42%) and cava Freixenet (37%).
"The most recognised brands represent the spearhead of our food industry, the fact that they are highly valued and visible in the market of origin enables them to act as ambassadors of the sector as a whole" stated the Managing Director of the Leading Brands of Spain, Miguel Otero, at the presentation of the study that was carried out in November 2013 among foreign tourists over the age of 25 from Germany, United Kingdom, France, Russia and Northern European countries.
"The role of Spanish food and beverages is an essential component of the brand Spain", explained the Managing Director of the FIAB, assuring that products such as oil, ham, and cold meats have managed to obtain a higher score than that of its their main competitors (France and Italy).