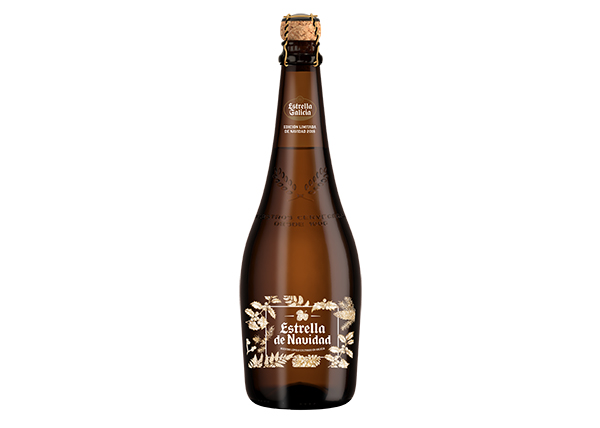 Yet another year we launch a special Christmas edition, in addition to water, malts and yeast, we use hops cultivated in Galicia through our hops recovery project.
This year, our Master Brewers have used the dry hopping technique with the Admiral variety to this Christmas Estrella, adding a lightly hoppy character to the beer, which respects the lagers of Hijos de Rivera.
"Estrella de Navidad" is available in a 75cl bottle, designed to be shared during the festive period and, as a novelty, it can be bought on estrellagalicia.es from 12 December, as well as off-trade while stocks last.
Like every year around now, we launch our limited edition Estrella de Navidad, a 100% malt drink made with hops cultivated in Galicia thanks to our recovery project . It will be available in75 cl. bottles, allowing the amber drink to be visible, and will feature an innovative transparent label with Christmas motifs in shiny gold, a perfect format with which to celebrate Christmas.
This year, our master brewers have used the technique of dry hoppingwith the Admiral variety for the Christmas edition, adding a lightly hoppy character that maintains the spirit of the Hijos de Riveralagers.
In this edition malt and hops stand out in the aroma, which add fresh and herbal hints. The malt flavour with elegant toasted hints and the soft floral flavours from the hops, give balance to a beer that leaves a bitter taste in the mouth. Its pleasant taste and moderate warmth make it a great beer to celebrate with.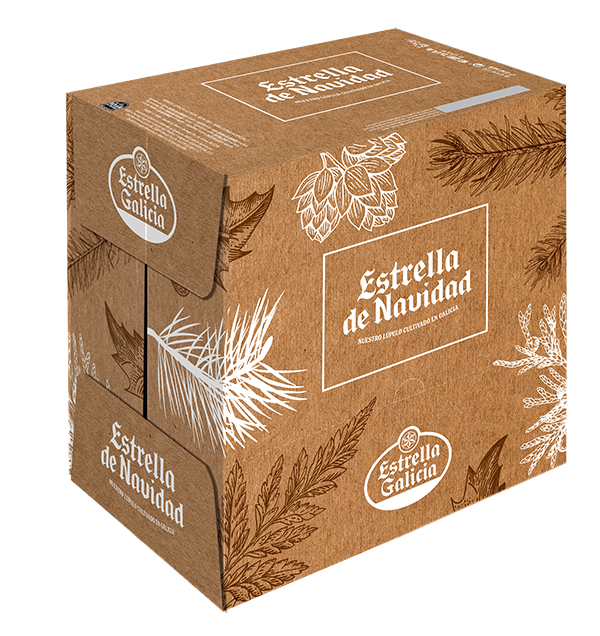 It is an edition made with Galician hops, a harvest from the facilities of the Centro de Investigaciones Agrarias de Mabegondo (Abegondo Agricultural Research Centre) in A Coruña, thanks to a project started by our company in 2004 that seeks to recover hops in Galicia.
As these are ideal days for celebrating with friends and family, and in light of the success of previous editions, the company has produced around 260,000 litres of this Christmas beer that can be bought, as the main novelty this year, on the brand's website from 12 December as well as off-trade as of this week while stocks last.