As of Monday, we will be the sponsors of prime time programmes on Atresmedia's and Mediaset's channels. This sponsorship campaign will run until the third week of June with a ten-second ad, and will accompany the different series and entertainment shows of these channels, on prime time.
Some of the programmes where we will be present will be El Hormiguero, Pekín Express, Vis a Vis and El Rincón de Pensar, on Antena 3; El Príncipe and La Voz, on Telecinco; Blockbuster, Cuarto Milenio, Cuatro Deportes 2 and Gym Tony, on Cuatro; Pesadilla en la Cocina, Refugiados, En el Aire, El Último Mono and La Sexta Deportes 2, on La Sexta. We will be present on a total of twenty programmes akin to our target.
The objective of this sponsorship campaign is to increase brand notoriety, positioning ourselves at the start and end of the most successful programmes, with the highest share on TV. We will complement this action with a press campaign, as for three weeks, we will be in specialist sport press such as Marca y As, as well as Sunday supplements, EPS y XL Semanal.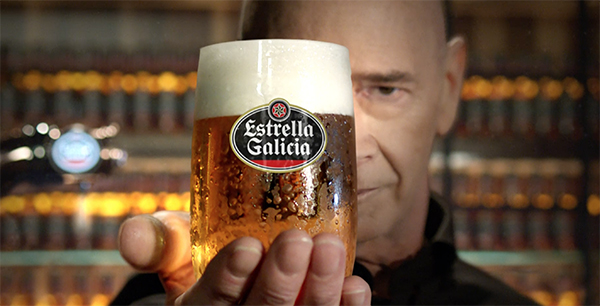 Product placement on Pekín Express.
In addition to all this, next week we will have product placement presence on Pekín Express, shown on Antena 3. For the very first time, our beer Estrella Galicia launches itself into unchartered territory on a reality show.
In this new edition of the programme, presented by Cristina Pedroche, the contestants begin their adventure in Myanmar, travelling through Malaysia, until they reach Singapore, the final destination. Estrella Galicia will be present in a number of episodes of the TV show, specifically during three challenges, in episodes 3, 4 and 5. During these episodes, in different situations, the contestants will drink our beer or toast with it.
Pekín Express is the latest Spanish TV show in which we have been present in 2015, along with Bajo Sospecha, Aquí Paz y Después Gloria, La que se avecina and Sin identidad. Successful series that continue to help us to position our beer in the consumer's mind.